Designing a Cozy Home Office & Loving It: 10 Top Tips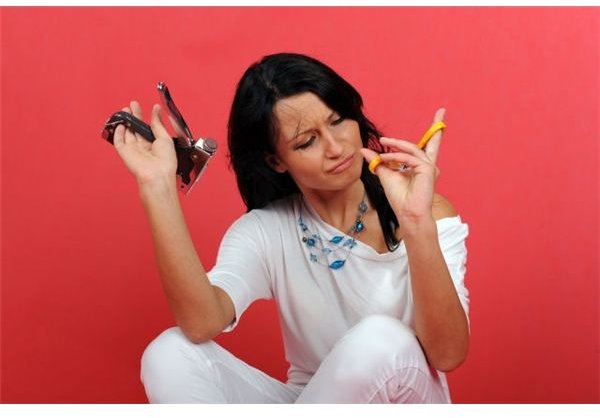 Designing a Comfy Home Office
Are you new to working from home? No matter what your answer is, you've come to the right place for 10 tips on designing a cozy home office. We all decide to work from home for different reasons. No matter what the reason, we all have one thing in common: the home office space. A cozy home office design is vital for both productivity and personal satisfaction. After all, one of the best reasons to work from home is the ability to design our office space however we want without stressing over corporate dos and don'ts. So go ahead, feel free to place those photos of the kids and grandkids, hang your spiritual decor, and buy that wild computer case you always wanted. And, keep these 10 designing tips in mind when you start to create that unique place that is yours and yours alone.
Tip Number 1: Location
Of course, location is everything and usually the first piece of advice you'll hear when renting or purchasing real estate. The same holds true for a home office. Ideally, a home office should be located in an isolated space, such as a spare bedroom or a converted garage. However, not everyone has a spare bedroom or the budget to convert a garage into an office. If this is the case mark out a space in your bedroom, the living room or some other area that you can designate as your office. No matter where your office is located, the important point to remember is that this space is where you will spend the majority of your day, unless you work mostly in the field. So designate an area where you will feel most comfortable.
Tip Number 2: Don't Clutter My Day
Ever notice how desks, counters, and shelves have this innate ability to gather clutter? Whether it's yesterday's water bottle, toys or the dog leash, your desk can act as a magnet for just about anything. So can your book shelves. Clutter is a nasty villain. Despite best intentions, it can gather to the point that productivity and organization is negatively affected. So set boundaries. Make sure the family knows that your home office space is not a common drop off point for items they want to set down. And by all means, stick to your own rules. It's a good idea to create a habit of cleaning your work space of any clutter that did find its way their at the end of every work day.
Tip Number 3: Am I Blind or Blinded?
That's right, tip number three has everything to do with lighting. Believe it or not, lighting needs vary depending on whether your reading a monitor screen or a piece of paper. Watch for glares from ceiling lights or open windows on the monitor screen. Turn off the monitor and turn on a desk lamp when you are reading printed material. Lack of proper lighting can cause eye strain. Consider incorporating a desk lamp and curtains (if you have a window) into your home office design. Both will add to the coziness of your office space. To learn more about eye strain related to visual display units read Bright Hub's tech article VDU - Viewing from a Safe Distance.
Please click on Page 2 for more tips on designing a cozy home office.
Tip Number 4: It's All in the Ergonomics

We've all heard, hopefully, by now the importance of ergonomics in working conditions. It doesn't matter how well you decorate your home office if your neck is cramped, your back hurts, and your wrists begin to suffer from carpel tunnel. So pay close attention to the ergonomics of your workspace by investing in equipment such as curved light touch keyboards and ergonomically sound chairs. Keep in mind that ergonomics is more than just purchasing the right equipment. It also involves proper placement of that equipment in relation to your body. Before placing the design of your home office in stone, it's a wise idea to run an Internet search on ergonomics and gain a basic understanding of its elements. Some areas to consider include:
Eyestrain and its causes
Chairs
Keyboards
Monitor placement
Hand and arm placement
Posture
Tip Number 5: Where to Put All This Stuff
Shelf space: You need it! Your office space should include an area for storage, including bookshelves and a filing system. Bookshelves come in different sizes and colors. Pick one a little larger than you currently need to allow for business growth. Store reference books and current project binders on your shelf. There's nothing wrong with a little creativeness for file cabinets if you need them. Sometimes a small plastic file box or single desk drawer is all that is needed. Whatever you decide to go with, try to pick a color that goes well with the rest of your office decor. Can you picture a sleek black office with an ugly metallic four-drawer file cabinet? Not very cozy.
Desk space is also important. Make sure to arrange space on your desk in such a way that you have room for your phone, calculator, work area, and inbox, if you use one.
Tip Number 6: Windows and Plants
Choose an office space next to a window if you can. Windows are awesome for natural lighting and inspiration. There's nothing like taking a gander out into the great outdoors to help clear the mind. They also are an excellent reminder to get up and stretch those muscles. Plants, especially live ones, can not only add a fresh aroma to your space, but a bit of colorful decor to help brighten your day. Small bonsai plants are a great idea for designing a cozy home office. Shopping for your home office is half the fun of supplying and decorating. For some great reading on where to get started read Rhonda Callow's Green Your Office article.
Tip Number 7: Organization
Sometimes organization is found in the piles and stacks of work. Adding a simple metal basket to keep paperwork and projects that you are currently working on is one way to add some organization to your work area. No matter how you organize, keep in mind that an organized office does have an effect on productivity because it allows for the quick accessibility of information that you need when you need it. Other advantages to proper organization includes:
Less Clutter - Keeping on top of your organizational skills helps to reduce clutter. And this not only applies to your physical workspace but to your virtual one as well. When is the last time you took a look at your computer's filing system, archived old files or cleaned up your desktop?
Prevents Loss - It has to be the worst feeling to lose an important piece of information. Whether it's a business card you recently picked up from a prospect, a sheet of notes, or your to-do list, put these items away and keep them from being accidentally thrown out or blown away by an unexpected draft.
Increased Productivity - Yep, find what you need when you need it. Don't waste time searching for it.
Please click on Page 3 for our final 10 tips for that cozy home office design.
Tip Number 8: Everyone's Favorite Toys
Ahh, the fun part: toys. Choosing the right equipment is important for designing a cozy home office. Who wants to sit down across from an inspirational window that sheds natural light on a beautiful plant so eloquently placed on your desk only to view the screen of a bad monitor or waste time with a slow computer. Choose equipment that is appropriate for what you do. The more demands that you place on your system, the more robust your system needs to be. Your office decor could be the best on your street. But it means nothing if you don't have the proper equipment in place to do your job with efficiency.
Tip Number 9: The Beauty of Family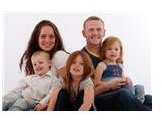 Parents are prime candidates for working from home. Many parents choose to work from home so that they can flex their schedules and care for their kids. Sometimes designing a cozy home office includes setting aside some space for a rocking chair and cradle. Sometimes it involves setting boundaries for older children. Kids love that their parents are home and because mom and dad are so comfortable to be around, kids will gravitate toward them. No two homes are the same. Some parents can work while the kids are beating on the drums or playing with dolls next to their desk. Some parents can't. The important thing is to remember that your office space needs to work for you. Make sure that your family understands your boundaries and make your working from home a pleasant undertaking for everyone.
Tip Number 10: Bring on the Music!
Designing a cozy home office space doesn't need to be all about the work. Add some spice and fun to it. If you enjoy listening to music include decent computer speakers or space for a stereo in your home office design. Sometimes sounds that come from a small indoor fountain are soothing, not to mention the feel that they add to your work space. The gist is, add some fun to your work environment. Be sure to include pleasantries like photos, paintings, and art. They all add to the coziness of your office and they all provide that extra special element that only people who work from home are able to enjoy. Learn more about home office design by reading the Bright Hub article Interior Design Tips for your Home Office.
Sources:
Image Credits: