Free Guide to Inexpensive Technology for a Paperless Office
The Tech Factor
Bring on the technology! Are you ready? Of course going paperless means that your home office will need technology. The investment, however, doesn't need to break the bank. There are plenty of free open source and low cost software programs available. In fact, some office users even prefer these low cost alternatives to their expensive counterparts.
Document Management
Document management is a critical factor for any business. Everyone has bank statements, receipts, invoices, bills, and a whole host of other documents that need organized in an efficient and effective manner. As more and more businesses move to a paperless system these documents are becoming available to you in a digital format. So why not learn to manage them digitally instead of printing them out?
There are two inexpensive technologies for a paperless document office that provide great solutions, and you can use them to organize your documents. One is right on your own computer using your file system. For PC Windows users that's windows explorer. Set up your digital file system just like you would set up a paper file system using a filing cabinet. The best part is that this method doesn't cost you a single dime.
You can also use a third party document management system such as Orglow, offering packages that start for free on up to $49.95 per month. The part I like about Orglow the best is that it offers a great document and workflow management system that is small business friendly. So if you're just starting out, Orglow's basic free package is all you will most likely need. As your business grows you can step up your package to the next level. And a major advantage of storing your information on a third party secured server is that you don't have to worry about losing your documents if your personal computer crashes.
For more on document solutions, read Johnsinit's article Top 5 Project Management Document Solutions.
Customer Management
Customer management is the term for software that allows you to keep track of customer contact information, communications over the phone or email, orders and so much more. It's an important aspect of a paperless office. Every business has customers or clients. The question is, what level of intensity do you need in a customer management system?
Sometimes, keeping track of your customers in an email program such as Microsoft Outlook or Microsoft Outlook Business Contact Manager is all you really need. Sometimes, you need more than that. For small businesses that have a lot of client/customer interaction it's best to organize your relationships digitally because this allows you to have access to customer information at your fingertips. Every wonder how the companies you do business with always seem to have your information handy as you speak with them on the phone? They're accomplished at digital contact management.
Sage Act is perhaps one of the best known customer relationship management software programs known and they even offer special packages for accountants, a rare find considering their relatively low prices. The premium version of Act is available for under $500. However, if Act is still out of your budget price range than Free CRM may be just right for you. Free CRM is an online customer management solution that is, you guessed it, free. Just like Orglow, as your business grows you can step up your package with Free CRM to a paid solution.
Please click on Page 2 for more ideas on inexpensive technology for a paperless office.
Email, Word Processing & More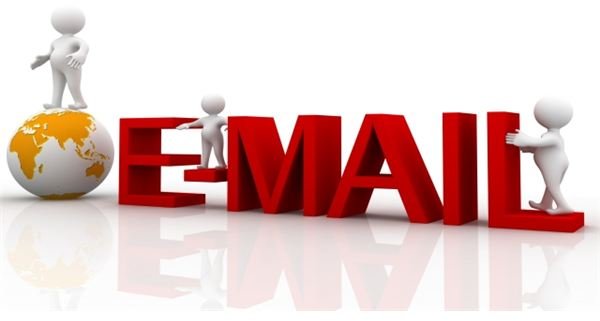 Ahh, the dreaded office software topic. Microsoft Office, while typically the solution of choice, is often too expensive for businesses that are just starting out. You don't have to go without out, however. OpenOffice.org has a full suite of office products such as word processing, spreadsheets, presentations, and more, that are downloadable for free. Even more, many people actually prefer the OpenOffice.org software to Microsoft's Office Suite. By using OpenOffice.org and combining it with a free email account from Google's gmail your just about ready to go.
Security and Backup
Security and backup are also vital components, so what is out there to use as inexpensive technology to a paperless office? It's good to speak with your local computer person about a hardware router for your network. Routers automatically act as a firewall and offers added security to your network environment. Don't stop there though. You will also need an antivirus software program. Think you can't get that for free? Avast antivirus has a free version of its software available. They offer three different packages that range from free to $50 per year. If you think about it, the $50 per year cost for their best package is peanuts compared to the protection that Avast offers your system.
Backing up your data is also vital. There are different paths that you can take to backing up your system, some more costly than others. An important tip to remember though is you typically want to store your back up device in a room other than the one your system is located in and it's even better if it's not located in your home at all. This is because if the worst should happen, such as a burglary or a fire, your backup data will not be subject to loss. Many third party vendors offer backup solutions.
A lot of office users will choose to backup their files using a third party vendor because their servers tend to be more secure, and of course, the data is backed up in an off-site location. You can also use items like USB thumb drives to back up critical files or documents that you need to take on the go with you. Thumb drives hold more information than a CD, they're more durable and they can fit in your purse, on your key chain and even in your wallet.
Mark Muller gives more pointers on backup software in his article entitled Top Ten Backup Programs for Windows 7.
Resources
Free resources and links to inexpensive technology for paperless document solutions to help you manage your office effectively:
Acknowledgements:
Photos courtesy of freedigitalphotos.net