Clever Storage Solutions for the Home Office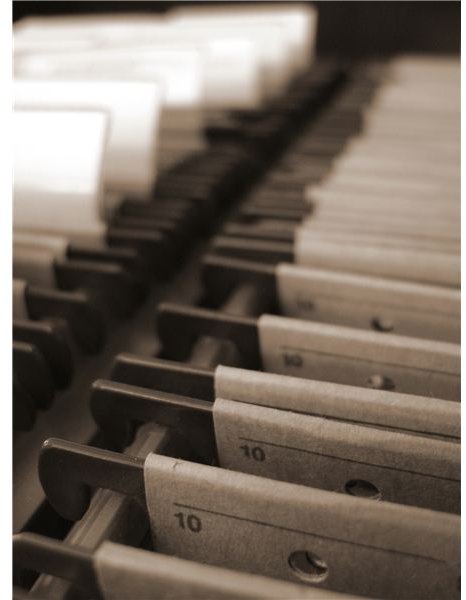 Where Did I Put That?
To determine great storage solutions for a home office, first look at your workplace. If you take the time to look at storage space, you will be better prepared to utilize clever storage solutions. Home office work often includes storing your invoices, important documents, and correspondence with clients. Many home workers also need quick access to dictionaries or specialist literature. The question is: Where and how can these things be stored without being in the way while at the same time being easily accessible?
Storage Solutions for Safekeeping of Documents
When you have lots of documents (invoices, etc.) to keep, you should take a look at cabinets that hold suspension files. The advantage of these: You can easily find the documents you need without having to search through big stacks of file folders.
File cabinets are available in many different sizes. You could, for example, choose cabinets with only two or three drawers and use them as sideboard. If you have a desk without drawers, you might even want to look for a file cabinet on wheels that fits under your desk. Cabinets are just one way to make your storage space unique, especially if you don't have a lot of room for your home office.
All About Shelves
Shelves are storage solution number one for most people. Whether they are a single shelf or a bookcase with several shelves is up to you. The point is that shelves can easily be customized. It's up to you to determine how much space you have for shelves and how many shelves you need. Perhaps you have some space above your desk where you could store books you often use while working.
If you use heavy dictionaries on a daily basis, a shelf unit with glass shelves next to your desk can be useful. Glass shelves can carry more weight than wooden ones without deformations while at the same time being much thinner. A glass shelf of 0.24 inches will carry heavy dictionaries for years without the slightest deformation while most wooden shelves are about 0.75 inches thick, but still will bend under the weight.
Extraordinary Storage Solutions
Have you ever thought of putting your documents into a wall basket or a magazine rack, for example? You can fasten these on the wall right next to your desk. Or store your heavy dictionaries in a hanging organizer made of polyester. These are normally made for clothes but if fastened on a robust clothes rack, they can easily hold several heavy books. Another advantage is that those clothes racks come on rolls and thus are not stationary. If you want to work on the terrace for a change, just take your dictionary rack with you.
If you have many small items such as pencils, erasers and the like, a simple shoe box is the ideal storage solution. Is can be put on or under the desk and you will always have pencils, erasers and other small office items right on hand. Bigger office items like notebooks and copy paper can be stored in big boxes under your desk until you need them.
These are only some extraordinary storage solutions for home offices. Home office workers often work in creative professions, so be creative about your storage solutions!
Setup of Your Home Office
You may wonder, what is the most important rule for home office storage solutions? The more often you need something, the nearer to your workplace it should be stored.
File cabinets for documents of previous years could even be in some other room, because you won't need them often as you store them mainly for safekeeping (and for the tax authorities). Documents for the current year should be stored inside your home office. You might not need them often, but you might need to have a look at them every now and then to check something. For everything else, you need closer storage solutions. Home office work often includes research, be it in dictionaries or specific literature. Those books have to be stored within reach. Shelves and shelf units next to your or above your desk as well as cabinets on rolls which fit under your desk are perfect home office storage solutions.
Conclusion
No matter what storage means you choose, the most important part is that your storage solution fits your needs. That is why each storage solution for a home office needs to be unique. Be creative and consider some of these unique storage solutions for your home office.
Image Credits
This post is part of the series: Tips for Your Home Office Furniture
When you decide to work from home, you are presented with another decision: Which furniture do you need for your home office? Read on to get some valuable tips for your home office furniture and storage solutions!