Tips & Suggested Color Schemes for Home Office: Design by Profession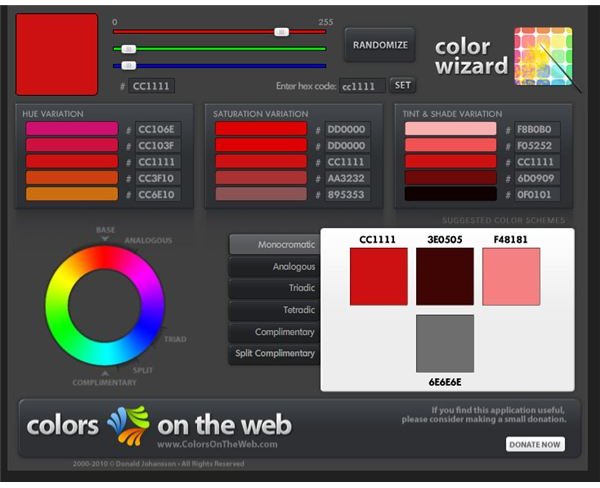 Putting Color Theory to Work
Color theory is based on the thought that combining complementary colors can have a psychological effect on people. Warm colors include red, yellow, and orange and are considered to produce cheerful, positive, energizing effects. Cool colors, which include blue, purple, and green, are more subdued and are thought to induce a more calming, relaxing effect.
By adopting these suggested color schemes for your home office into your workspace, you can create an environment that inspires, energizes, and keeps you in a positive, productive mindset.
Tools to Choose Your Colors
If you are looking for a little color inspiration, Colors on the Web is a free online tool that you can use to find complementary and contrasting colors, as well as options to create your own color scheme.
You can enter in colors by their HEX code, which consists of six hex digits (two each for the red, green, and blue components, in that order), and the tool will return matching colors, as well as tints, hues and saturation variations. If you do not like the colors suggested, you can drag the red, green and blue sliders to change your base color.
For the more adventurous decorators, click the Randomize button.
Suggested Color Schemes for a Home Office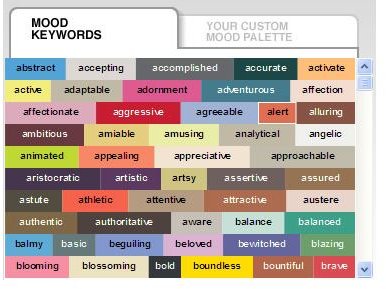 Pantone is also another popular source for all things color-related. Thought of as an authority on color, Pantone's color swatches are popular with paint retailers and allow you to pick and choose colors for your space.
Their online Mood Selector tool is an excellent resource to help you choose the colors that will suit your home office. Clicking on "mood keywords" provides you with a set of related colors from a Custom Mood Palette. Next, by visiting your custom mood palette and choosing the colors you like best, you receive a color comparison that makes it easy to shop for the paint you need to decorate your work space.
Using the Pantone Mood Selector, I have created some suggested color themes for various occupations:
Mystery Writer

The Mystery Writer needs colors that evoke a moody, more artistic vibe. Using keywords creative and mysterious provided a purple, blue and gray color palette. I chose the following tones: Blackberry Wine, Daybreak, and Nightshadow Blue
One could go for a more subtle look, by painting the walls a monochromatic color and using the above colors in their choice of accessories.
For those who want something more dramatic, using a darker tone on the walls and using the others as accent colors, will create an atmosphere to inspire their spooky tales.
Green Living Writer

If you write articles or books on green living, you might want your workspace to reflect a fresh, invigorating look.
With the keywords carefree, revitalizing and refreshing, the Pantone Mood Selector provided a series of green, blue and yellow tones. I selected Limelight, Sharp Green and Bermuda as inspiration.
For a fresh look, paint your space white and use these colors to add pops of color throughout. Alternatively, try painting one main accent wall in one of these bright, cool hues for a calming effect.
Accessories Designer

Running your clothing or accessories business from home allows you the freedom to create a space that is vibrant and enchanting.
The Pantone Mood Selector provided a variety of red, pink and purple tones when using the keywords, adornment, chic, charming and sparkling. I selected Raspberry Rose, Pink Carnation and Moonbeam as colors that create an appealing workspace that will inspire.
Pink walls would certainly provide an energizing effect to any space, but bright pink may also be overly stimulating. The grey tone selected above is a great choice, as it is more of a warmer tone, and using the pink tones to highlight the room still provides a personal touch that will revitalize your home office.
Final Thoughts
Working from a home office gives you ample opportunity to make your work space your own. With some thought into the mood you want to create and the help of a few tools, you can transform your office into an enlivened and enjoyable place to spend your work day. Why not explore these suggested color schemes for a home office or use your profession to inspire your choices?
More Resources