What Are the Top 10 Complaints About Work at Home Jobs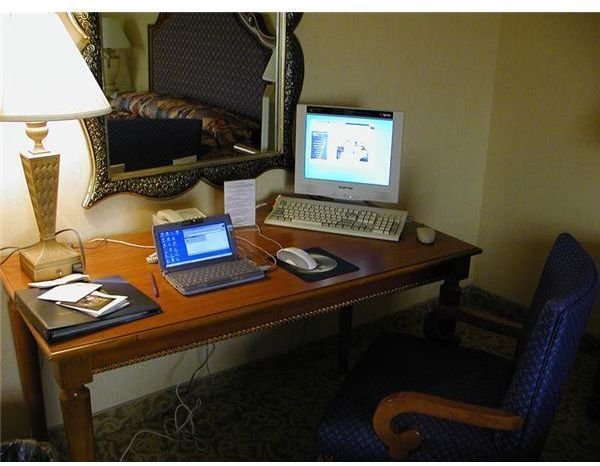 Top 10 Complaints
The Canadian Telework Association reports that, "the continued and seemingly unstoppable world wide penetration of technology and telework" is becoming an emerging global phenomenon. IT and other work at home businesses which are a "ferocious new wave of outsourcing of white-collar jobs" (UC Berkley Study), open up a new era of cross-border telecommuting. There are some legitimate complaints about work at home jobs that may influence the physical and the psychological well being of those working from home.
Currently, public and private organizations give options to some employees to work at home. To reduce the overhead costs, small businesses are opting to convert homes to business offices. For some, they are dream jobs when you work at home, setting your hours and being your own boss. There are some disadvantages when you convert your home space into your personal office.
1. Lack of Camaraderie
You will miss the camaraderie you enjoy with the face to face interaction in the mornings with your boss and colleagues. Attending office parties, lunch with the office gang, celebrations during the holidays with friends from work, and casual conversations during lunch break with co-workers will all be terribly missed, when you have a job that makes you work at home.
2. Workaholics
As opposed to watching the clock when you work in an office, working from home makes you lose track of time. Workaholics and online obsession will become part of the work culture, unless you organize yourself with strict timings.
3. Disconnectedness
When work at home demands results according to your efforts you tend to get absorbed in your work without much social activity. Sometimes you have to stay disconnected for hours from your friends and family members because of the stress to meet deadlines.
4. Reduced Physical Activity
There will be reduced physical activity since you are not commuting and not taking breaks. Unless you are careful, there will be a tendency for weight gain and posture related problems.
5. Interruptions
When you work from home, your spouse and children know you are at home. The major problems that work at home dads and moms face is the interruption from the spouse and children. They sometimes may demand to get things done while you are working earnestly to finish your job.
6. Absence of Employee Benefits
Lack of employer benefits including insurance is a drawback for all who work from home. Most, but not all employers have coverage for medical and dental insurance benefits. Most employers make contributions to pension plans and health insurance benefits. Work at home jobs do not have the security of employee benefits.
7. Gap in Resume
If you ever want to get back to a conventional job, your resume will show a gap in work when you are an independent worker from home. When you mention your work at home job, you cannot back it up with name of your boss, who will vouch for your diligence and your work ethics.
8. Responsible for Own Maintenance
You will be paying for your own electricity consumption, your own office equipment and supplies. Any repairs and maintenance will have to come out of your pocket even if you are just doing a very small work at home job.
9. Assumption of Minor Work
People take your work for granted because when someone hears that you work from home there will be a sense of less importance to the work you do. Unless you have very understanding family members, the seriousness of your work will not be acknowledged.
10. Dressing Down
Staying home does not necessitate you from getting dressed up beautifully in the mornings. You feel comfortable in casuals and there is a threat of laziness creeping in, when you do not have to impress anyone. This may one of the largest complaints about work at home jobs out there as workers tend to even work in their pajamas.
Photo Credit: PUBLIC-DOMAIN-PHOTOS.com