How to Set-up Home Office on a Budget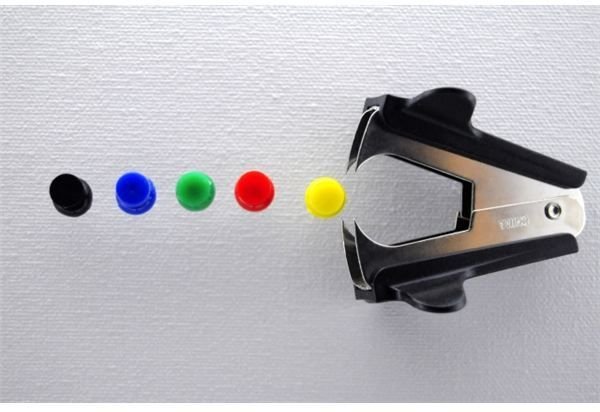 How to Set-up a Home Office on a Budget
Whether you have an entire room to dedicate as your office, or just a small corner of your bedroom to call your own, the home office is an integral piece of any home-based business. Setting up this space doesn't have to cost an arm and a leg; follow these steps below to create the gorgeous, functional office you dream of, on a budget.
Think outside of just office supply stores. Sure they have tons of supplies and equipment, but sometimes their prices are more expensive. Check out discount stores like Wal-Mart, Big Lots, The Dollar Store and The Dollar Tree for items such as file folders, paper, pens, sticky-notes and much more.
Shop online for great deals. Visit www.dollartree.com to purchase office supplies in bulk at a great price. They also have stylish storage boxes for your desk-top to hold paperclips and the like. Another great site is www.thecontainerstore.com. Although some of their items can be on the pricier side, check out their sale area for reduced and discounted items for your desk and office. Another popular site, www.currentcatalog.com, has great office supplies for reasonable prices. Their acrylic letter holder is only $9.99, stylish file folders for $9.99 and organizer books starting at just $6.99.
If you want to go green, go here. With so many people keeping the environment in mind, there are many options now to set-up your home office on a budget in an earth-friendly manner. This site, www.thegreenoffice.com, has hundreds of items that are green and they offer free next-day delivery on orders over $49, with carbon dioxide neutral delivery, as stated on their home-page. They also offer discount pricing and over 34,000 green and conventional products to choose from.
Use what you already have on hand. Many of us already have tons of filing and desk accessories just sitting around in drawers, forgotten. Dig it out and take stock of what you already have. No use in spending money on things that you have on hand at home!
Look beyond conventional office accessories. Scavenge your kitchen, bathroom and bedroom for ordinary things to turn into new office supplies. A kitchen utensil holder can be used for your pens and pencils. A silverware drawer divider can keep paper-clips, stamps, sticky-notes, and business-cards organized. A wire lid holder becomes a letter or file keeper for the desk-top.
Scour thrift stores if you're looking to buy a desk for your office. If you don't already have a desk for your home office, visit thrift stores like Goodwill in your area to find one on the cheap. You can sometimes get a large desk, with a few marks, for under $20.
Make sure your personality shows through. You don't want your home office to be boring and bland. Use photos of your spouse, kids or pets in eye-catching, chic frames. Use floral or stripe file folders (or whichever design you prefer) instead of the plain brown kind.
If you can, keep your office off-limits to your kids. You want this area to be your own, to keep you inspired for your work. Don't let your kids (or guests for that matter) clutter your office.
Keep your new office organized for better proficiency. Every week or so, go through any mail or loose papers that always seem to accumulate on dinner tables and your desktop. Ideally we should be sorting the mail as it comes in, but with busy daily lives that just isn't possible all the time. A little effort can pay off in the long run when keeping your office organized and clutter-free.
Now that you have your office set-up and organized, get to work! Whether you run a home business, do freelance work or simply manage your household in your office, you now have a brand-new work space to call your own. So sit back, add up all the money you have saved and enjoy your budget-friendly organized home office.
Saving money doesn't have to mean a bland and boring home work place. Follow these 10 ways to save a ton of your hard-earned money and still have an office to be proud of!
Image Credit: Carlos Porto / FreeDigitalPhotos.net