Time-Saving Tools for Effective Time Management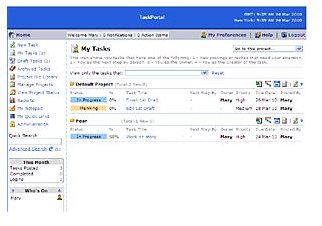 Organize Your Tasks
Task Portal is a free online project management suite available in both free and dedicated versions. The service allows you to organize your tasks by:
adding projects & tasks
assigning due dates and status to projects
attaching documents to projects/tasks
sharing projects/tasks with other users
running reports to view the status, type and priority of entered tasks or projects
Benefits:
Task Portal combines the necessities of time management into one easy-to-use package. By using the website to plan, organize, prioritize and schedule your projects, your goal of creating an effective time management strategy can easily be achieved.
For a step-by-step tutorial on how to set up your Task Portal account, read Manage your writing projects with Task Portal.
Prioritize with Google Calendar
Google Calendar is more than a basic agenda. When combined with the Tasks feature, users can create a list of goals and implement a timframe in which to achieve them.
Creating Tasks in Google Calendar
lay out tasks & subtasks you wish to achieve
re-ordering items is as easy is drag and drop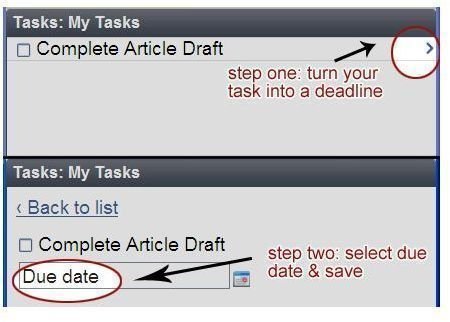 Google Calendar reminders
create deadlines for your Tasks by clicking the > symbol to the right of the item
set up email and pop-up reminders of any Calendar item
select a due date and save your task
Benefits:
As part of Google's helpful set of email and productivity tools, Google Calendar and the Tasks feature are easy to implement and offer a one-stop-shop when it comes to keeping up with your to-do list.
Keep Track of Time Spent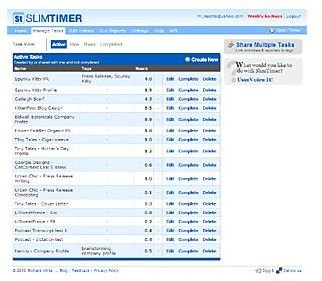 SlimTimer is a free web-based timeclock that keeps track of your projects. While it takes commitment in remembering to start & stop the timer, it is a useful tool that will help you track your productivity.
SlimTimer allows you to:
create tasks
time your work
run reports
share projects with co-workers
Benefits:
The Reports feature is where SlimTImer shines. It gives you an instant snapshot of how you are spending your time, and in turn gives you the key to managing and improving how you spend your time.
Stay Productive By Blocking Time-Wasting Websites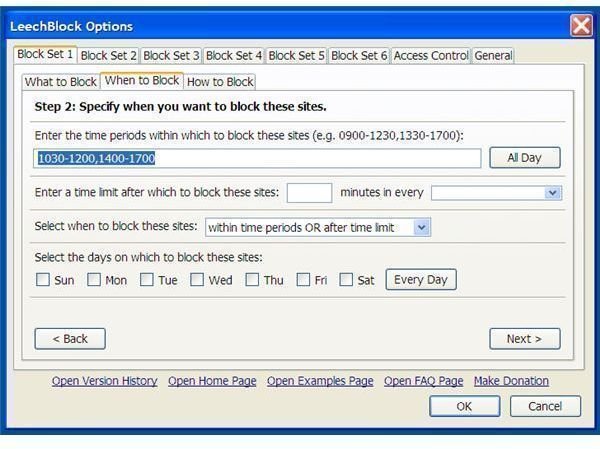 The internet can be a wonderful resource in running your business, but it can also easily keep you from accomplishing your tasks.
LeechBlock is a free Firefox add-on to block time-wasting websites by:
specifying up to six sets of sites to block
selecting different times and days for each set of blocked websites
allowing you to block sites within fixed time periods, after a time limit, or with a combination of the two
Benefits:
Determined internet users can unblock sites just as easily s they block them. But the benefit of using LeechBlock comes when you are face-to-face with the choice to actually turn the tool off. In that split second, you are reminded why you decided to use the tool in the first place.
Often the guilt of knowing you are turning it off to spend time on websites that do not help you to achieve your entrepreneurial goals is enough to keep you on task and leave LeechBlock armed.
Final Thoughts
While it may seem like an insurmountable task, you really can take charge of your daily schedule.
With a few tools, some thoughtful planning, and the determination to work toward your goals, you can manage your time, build a successful business and still have time to enjoy your life out of the office.
All photos: M. Rajotte
More Resources