How to Start an At Home Casserole Business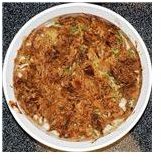 Legal Registration
Kick start the process of beginning your business by applying for registrations to comply with the legal process. Obtaining a commercial food service business license from your county office is the first step. Before applying, check for zonal ordinances issued by the city council that may restrict certain businesses operating from residential areas.
You may choose to operate the business either as a sole proprietorship or as a limited liability company. A sole proprietor does not require any separate registration, but it places your personal assets at risk if ever a court were to award damages in a lawsuit or the business acquires liability. A limited liability company has cumbersome registration formalities that require the services of an auditor, but the benefit is that it limits the potential for damage to your personal assets from lawsuits and liabilities.
Operations
The total cost to establish a full-fledged catering unit complete with the full range of kitchen supplies and serving utensils costs anywhere between $5,000 and $25,000. Using your home kitchen and oven will reduce your costs substantially.
Develop a seamless system to take and process orders, print invoices, collect payments, maintain accounts, and perform other administrative tasks before starting out. Establish an efficient delivery system with a reliable vehicle and backup vehicle for emergencies, and train any staff so that they are familiar with street names and routes to make timely deliveries. The main challenge is finding reliable suppliers.
To sell, approach bakers, grocers, and supermarkets to place for sale, connect with large caterers to supply on demand, or undertake door delivery.
Menu and Pricing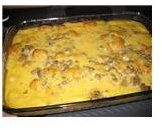 The most common varieties of casserole are macaroni and cheese, cooked pasta, green beans, peas, and canned tuna, and the most popular cooking medium is cream of mushroom or any other type of soup. Sticking to a few popular recipes and concentrating on quality will help establish your reputation. Experiment before launching commercial operations so that you can zero in on the perfect blend of ingredients. Success depends on delivering standard and consistent products time after time.
Always ensure hygiene during the cooking and delivery process. Failure to do so could lead to food poisoning, which can cause illness or even death of the customer, as well as irreparable damage to your reputation.
To fix prices, calculate the cost of ingredients, proportionate cost of overheads for each casserole and fix a markup. Consider hidden overheads such as utility charges and proportionate depreciation costs for use of the home computer, oven, personal vehicle and other equipment. Include your own salary or the opportunity cost for putting in efforts for this business as part of overheads. Regardless of what you come up with, it is key that you make sure the final price is competitive. The business is highly price sensitive, and new players especially will find it difficult to attract clientele by charging more than competitors do.
Critical Success Factors
Setting up an at home casserole business is one thing; ensuring its success is another. The two important factors that determine success are human resources and marketing efforts.
The different activities involved in business operations are cooking, packing, shopping for supplies, making deliveries, collecting payments, and accounting. If you are doing everything, even when competent enough to do so, it places the business at risk. The entire set up may grind to a halt if you become unavailable for any reason. When starting out, hire part-time help to share the cooking and distribution burden. Hire more temporary help whenever you need to tide over a seasonal rush. Local culinary schools and other colleges as well as employment agencies are two possible sources for such part-time and temporary hands.
Another critical challenge is marketing. Indulge in word of mouth advertisement, but also post notices at local grocery stores, clubs, community centers and other public places. Place flyers on cars in parking lots and advertisement in free classifieds in newspapers or onlne. Such low cost marketing strategies cost next to nothing. Sponsor complimentary casseroles for community get-togethers or include a complimentary dish for welcome kit providers. Such marketing efforts involve some cash outgo, but provide much needed visibility. People who receive complimentary products most certainly approach for more when the need arises, and also spread the word.
References
Source: Author's experience
Image Credit: