Home Repair Handyman Businesses: An Evergreen Business Opportunity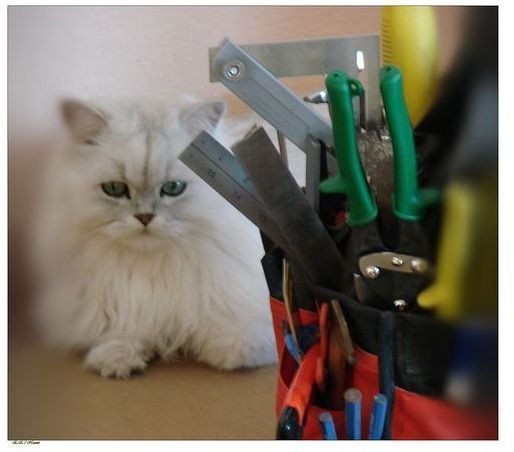 Scope
Today's busy lifestyle and the norm of both spouses working leave most people with no time to undertake minor repairs or home improvements, even if they have the skills and tools required to undertake tasks such as installing a lock, hanging a light fixture, fixing the leaky faucet, repairing scratches on wood panels, and the like. This provides the handyman, a person skilled in a wide range of home repairs and maintenance of minor nature, with many opportunities. Bigger contractors do not have the time for such minor works or even works such as building a porch, providing ample scope for home repair entrepreneurs.
What makes the home repair handyman businesses doubly attractive is the fact that nearly 75 percent of homes in the United States are over 20 years old, and most of them require repairs and renovations. The Harvard University's Joint Center for Housing Studies estimates that US households spend $126 billion on household repairs annually, with the figures growing four percent annually.
A small-scale home repair handyman business holds potential to earn $800-$1000 per week when done full time with around a 25-hour billable schedule.
Image Credit: flickr.com/eyeofeinstein
Skills Required
The home repair and handyman business entrepreneur needs to be familiar with basic repair and maintenance tasks such as repairing broken doorknobs, hanging towel racks, installing closet organizers, installing light fixtures, installing ceiling fans, fixing small holes in the hole, fixing window panes, fixing dripping faucets, miscellaneous painting jobs and others.
The entrepreneur requires practical job knowledge even when planning to sub-contract the jobs, for the entrepreneur still has to guide, direct, supervise the work, and step in if the assigned sub-contractor does not turn up for any reason. Success depends on establishing a reputation of tidy work and professionalism.
Another key factor driving success of the home repair handyman business is the entrepreneur's organizational skills. The entrepreneur needs to:
establish a network of independent trades-people in different work areas, and sub-contract the work to them. The handyman business does not become viable with full time employees. The two options are for the entrepreneur to do all the work by himself, or hire independent contractors, paid on a sub-contract basis per job
know where to source key supplies such as tools, hardware, and other items needed for the repair work
establish a working relationship with agencies that provided the required services such as scaffolding erectors, tool and machinery rental or sharing providers, waste removal agencies and the like
maintain effective supervision of the different works in progress
set appointments for repair, and keep such appointments
establish an efficient tracking system to monitor work process, collect payments from the clients, and pay the workers
establish an effective client tracking system
Continue to Page 2 for information on how to start your own handyman business.
Getting Started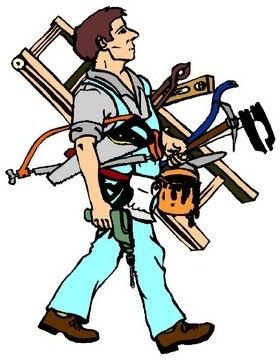 Registration
The primary concern when starting any home based business is securing legal registration. An at-home home repair handyman business would invariably be a sole Proprietorship that does not require registration and is not recognized as a separate legal entity. The business however require license from the local county office. Some areas have zoning regulations that prevent or restrict home based businesses.
Applying for the contractor's license and the handyman business license from the local county office provides legitimacy to the business, adds to a professional look, and helps if faced with lawsuits. Several states require separate licenses and insurance for each individual handyman and bar them from major plumbing, electrical wiring or gas-fitting projects for safety reasons.
Insurance
Insurance is necessary for the home repair handyman business. The best insurance is a property damage liability policy that covers damage to client property owing to negligence or accidents. Sole proprietors can set-off the costs of family health insurance against business profits when filing tax returns.
Tools Required
The tools required to get started include
a truck or a van to move around
essential tools of the trade such as hammers and the like.
computer to keep track of accounts, and a dedicated telephone line
The startup costs for home based home repair handyman businesses cost approximately $1000 excluding the truck and tools.
Pricing
Handymen charge either on hourly basis or on piece-rate basis, determined before the work starts. The entrepreneur can opt for either approach, but require a fixed rate card to convince the client. The entrepreneur, while fixing prices should neither too much to become prohibitive for clients, or charge too less make it difficult recouping capital and expenses. A good approach towards price fixing is benchmarking the rates of other providers in the area and offering some discounts for repeat and regular customers.
Marketing
The best advertisement for the handyman business is satisfied customers who spread the business through word of mouth. Success during the early stages before establishing a customer base however depends on advertisements. Low cost advertisement options include word of mouth advertising in the neighborhood, placing notices at local grocery stores, under the car wipers at parking lots, taking advantage of free classified ads, press releases, and the like.
Finally, success depends on perseverance to overcome the odds and remaining motivated to face the challenges as they come.
Image Credit: flickr.com/publik15
References
Slatalla, Michelle. Online Shopper, $220 for 2 hours? Clocking Mr. Fix-It. https://www.nytimes.com/2004/08/05/technology/online-shopper-220-for-two-hours-clocking-mr-fix-it.html
State of New Jersy. Department of Treasury. Starting a Business in NJ. https://www.state.nj.us/treasury/taxation/br1.shtml
Startup Help. How to start a handyman business. https://www.howtostartup.com/start-a-handyman-business/