Where to Find and Get the Best Part Time Stay at Home Jobs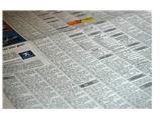 Evaluate Your Skills
Before you begin your job search, consider your experience, skills, strengths, and interests. Do not limit your analysis to your prior work experience. Career changers or people that have been out of the workforce should include volunteer activities, hobbies, and personal management skills. List these categories on a piece of paper and fill in your answers. For example, an accountant might have strong math skills, experience in preparing tax returns, and have interests in writing and working with people. Reflecting on your responses will help uncover your marketable skills, a key factor in branding yourself and finding a job according to Guerrilla Marketing for Job Hunters 2.0.
With your analysis in hand, systematically review the opportunities listed below. The goal of this article is to help you identify jobs where you can use your skills that you may not have considered before. Our accountant can write about business issues, tutor students, grade tests, sell products or services, and bid on accounting jobs. The best part time stay at home jobs will use your skills and interests. Other parameters to consider are pay, flexibility, and the process to get started. In the jobs discussed below, you would be considered an independent contractor and be responsible for taxes and expenses. This article explores jobs which require minimal investment and are easy to get started. Of course, opening a home-based business is always an option for part-time employment. This type of venture is the subject of numerous other Bright Hub articles. All of the jobs listed below can remain part time, supplement other work, or be parlayed into a full time venture.
Write About It
If your analysis leads to writing, then there are many companies that allow you to write articles that are searchable on the Internet, often called content writing jobs. Essentially, you select assignments or pitch your own and then write a short article that can be found when key words associated with the article are searched for on the Internet. The article may or may not be reviewed by an editor. Variations of this type of job include copywriting and proofreading.
Skills needed: Writing and grammar skills, knowledge of a topic and research skills. Experience is helpful, but not required. Free resources are generally available to improve your skills, productivity, and to learn Search Engine Optimization (SEO) skills.
Application process: Varies by company. Some have an application process and you are required to submit a writing sample before you can participate where others allow you to start writing immediately after you sign-up.
Start-up costs: You should not pay to write for a company. However, you will need a computer and Internet access.
Compensation: Varies by company. Some pay upfront for article (typically $5 - $15.) Others pay you a share of the revenue earned when your article page is viewed or a share of the revenue earned from ads placed on the article page. Hybrids of these models also exist.
Other things to consider: You will be more successful if you are able to promote your articles through forums and other venues.
Some places to check out: Bright Hub, Demand Studios, Suite101, Constant-Content, HubPages, Wisegeek, and Associated Content. Also see some of the work for hire sites listed in the final section of this article.
Teach it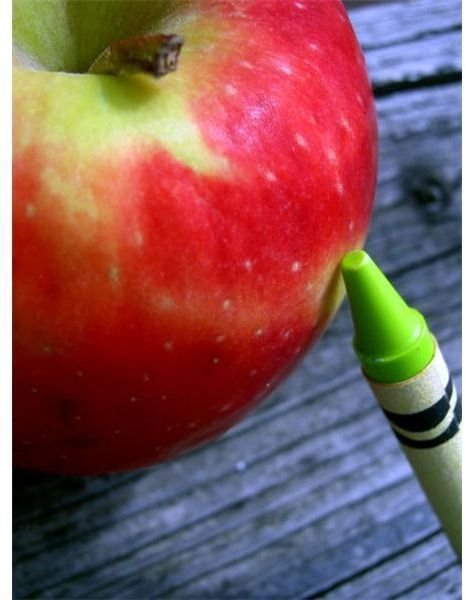 Can your expertise be shared through tutoring, teaching or assisting in the education arena? All of these jobs can be done from home via the internet and/or phone and are considered some of the best part time stay at home jobs.
Skills needed: A college degree or experience in a field will allow easier access to the teaching arena.
Application process, Start-up costs and Compensation: Varies significantly and can usually be viewed on websites for tutoring and test-scoring jobs.
Other things to consider: Education oriented jobs are geared around the user. Successful tutors need to be available to work evening hours and classes may occur on evening or weekends too. Scoring tests is cyclical.
Some places to check out: Tutoring: Tutor.com, Tutornation.com; Scoring Tests: Pearson, Educational Testing Services; Teaching On-Line Courses: Apply with colleges and universities.
Sell It
If you are sales-oriented, then look into direct selling or selling a product or service person-to-person and away from a fixed corporate location. Find a company that sells items or services consistent with your skills and interests. For example, if you are a chef, there are many companies selling gourmet foods or cutlery. Admittedly, this is more of a business than a job. However, it has been included because many opportunities have a very low start-up cost and the forms, process, and marketing plan have already been developed. You can get started pretty quickly.
Skills needed: Enjoy conversing with people, particularly in a party-type setting.
Application process, start-up cost and compensation: Varies by company and is readily available on company websites. It is helpful to participate in a party for the product or service prior to investing. This allows you to experience the sales format first hand and spend time with someone who has worked with the company. Directselling411.com provides guidance in evaluating opportunities.
Other things to consider: Often the selling format requires you to participate in parties outside your own home. However, you can manage the business from home including party preparation and party follow-up. Some companies provide personal websites for sales and parties from your own home are possible. Networking is key to success in this type of business.
Some places to check out: Visit the Direct Selling Association website to search opportunities by product/service category, sales strategy, and compensation plan. The websites for various direct sales companies can be accessed from this web page.
Work for Hire
If you have a marketable skill in accounting, computer programming, marketing or other specialized area, then you can bid for jobs in your area of expertise through various work bid sites. If your offer is accepted, then you work directly with the client to provide the agreed upon service. The bid site provides a mechanism to receive payment and handle any disputes.
Skills needed: Marketable skill, such as accounting, computer programming, writing, marketing.
Application process: You will have the opportunity to post information about yourself, including your resume, samples of work product and references. Some sites also verify your credentials (for a fee) to benefit companies bidding for your services.
Start-up costs: Participation is often free for limited participation which allows you to try out the process with no investment. A premium membership that allows you to bid on more jobs and include more information about yourself, may require a monthly fee.
Compensation: You set the price for the job and pay a percentage or fee to the bid site.
Other things to consider: Competition is stiff. Low bids may be required until a proven work record is established on the site.
Some places to check out: Elance.com, Guru.com.
If you have customer service experience you may be interested in Companies that Hire Home-Based Call Center Agents.
Before You Sign-up
Review the credentials of any company before you provide personal information. See the tips in How to Recognize Telecommuting Scams for more information on this topic.
Image Credits: