How to Find Legitimate Companies that Hire Secret Shoppers

What to Expect from Companies That Hire Secret Shoppers
First and foremost, what you should never expect from companies that hire secret shoppers is for them to require that you pay a fee. A legitimate company that hires mystery shoppers will never charge you for a job. Likewise, there is no need to pay a fee to a service that will find mystery shopping jobs for you. Simply apply with any or all of the five legitimate companies listed below.
Another thing that you should not expect from a secret shopper job is to get rich. Mystery shopping should be viewed as more of a hobby or a part-time job for pocket money. You will be paid for your services, provided you follow the company's shopping and reporting instructions to the letter. You might also enjoy some great perks, such as free meal and lodging at hotels and motels.
In order to become a successful secret shopper, you should expect to do a lot of reading and must be able to comprehend and remember what you read. You should be a fairly good writer, as you will need to write and submit reports about your experience. You will probably need access to a computer with Internet access as well as a copier, scanner and/or fax machine in order to submit receipts, written reports and other required paperwork. You should also have a reliable form of transportation.
You must require certainly personality traits and work ethics, as well. Dependability, discretion and the ability to meet deadlines is imperative. You should also be observant and able to recall experiences in detail, typically without the assistance of notes or recording devices.
Now that you know a bit more regarding what to expect, check out the following list of five companies that hire secret shoppers, in alphabetical order.
BestMark
BestMark is a market research company near Minneapolis, Minnesota that hires secret shoppers. BestMark's clients include automotive service providers, banks, casinos, retail stores and restaurants.
BestMark secret shoppers may be paid in cash for a shop, reimbursed for expenditures or both. BestMark typically pays secret shoppers within three or four weeks of a shop via checks sent by mail.
BestMark's secret shopper application is fairly simple. You will be asked to provide your personal information, recent work history and an explanation of why you would be a good choice as a mystery shopper.
Beyond Hello

An accredited member of the Better Business Bureau, Beyond Hello offers various secret shopper evaluations available, including retail stores, restaurants, health care screenings and more. Typical projects pay between $5 and $25, but can go up to $100. You might get free products and services, as well. Payments are made monthly via PayPal.
If you are interested in becoming a mystery shopper for Beyond Hello, complete the shopper sign up form and agree to the terms of service. Once you receive confirmation, you will begin to receive assignment offers
Coyle Hospitality Group
If you love to dine out, travel and treat yourself to spa services, Coyle may be the secret shopping company of your dreams. Coyle Hospitality Group provides market research and mystery shopping to cruise companies, hotels, restaurants, spas and more.
To apply as a secret shopper for Coyle, you must first agree to the terms and services. Then you will proceed to answer questions about yourself and your shopping and dining habits. You will also be required to complete sample evaluations, as well.
Market Force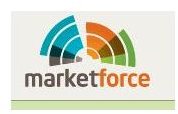 Market Force Information provides a variety of services to banks, retail stores, restaurants, theaters and others, including secret shopper services. Market Force requires secret shoppers to be at least 20 years old with at least a high school education. Mystery shoppers may be paid a fee for completing a questionnaire and/or reimbursed for a meal or purchase. Shoppers are paid monthly for successful shops completed in the previous calendar month. For instance, May shops will be reimbursed in June.
There are two applications for secret shoppers on the Market Force website. Click Apply Now under the Blue Portal to apply for secret shopping assignments for retail stores, restaurants, wireless companies and more. Click Apply Now under the Purple Portal to apply for other assignments, such as in-theatre checks, on-site pricing and brand compliance and product mystery shopping. You may apply with both portals.
Shoppers' Critique International

Shoppers' Critique International is a marketing research firm based in Longwood, Florida that specializes in on-site mystery shopping, telephone shopping and web-based customer satisfaction surveys. Shoppers' Critique International pays secret shoppers fees starting at $5, reimbursement for a product, service or meal or sometimes both. You are typically paid or reimbursed within three to four weeks via check or PayPal.
SCI's secret shopper application requires that you provide basic personal information, a list of geographic locations you are willing to shop, information about your vehicle and a few other details. You will also be asked to provide your Social Security number. The site is secure, so you can safely do so.