Do You Need to be Self-Employed to Deduct a Home Office on Federal Tax Forms?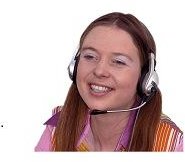 Deducting a Home Office
Before you file your taxes, it's important to get the answer to the question, "Do you need to be self-employed to deduct a home office on federal tax forms?" The more deductions that you can claim, the less money you'll owe in taxes. At the same time, you don't want to invite an audit from the Internal Revenue Service for claiming an illegitimate deduction. The good news is that you can claim a home office deduction if you're an employee. You don't have to be a business owner to take advantage of this deduction.
Telecommuters
Federal tax laws permit telecommuters to take a home office deduction if the telecommuting arrangement benefits the employer. In other words, you cannot claim the deduction if you're working at home for your own benefit, such as to be closer to your dependents. A common convenience to the employer is when there isn't enough office space to house all workers, and offering telecommuting positions is a necessity.
Rules for Deductions
You cannot use your home office for both personal and business use if you want to claim a deduction. The IRS guidelines state that the areas being claimed must be regularly and exclusively used for working on the job. For example, you cannot claim a deduction for your bedroom, because that's your sleeping area as well. Some taxpayers have gotten into trouble by trying to claim portions of a larger space. The IRS is strict when it comes to exclusive use, and you should be, too. As far as the regular use goes, working for your employer each day in your home office is more than enough to pass the test, even if it's just for a few hours. The final test for an allowable deduction requires you to meet one of the following three requirements:
Home office must be principal place of business: That's where you primarily get all of your work done.
Where you meet clients, customers or patients.
The home office is a separate structure.
If you rent your home office to your employer, then you can claim limited deductions.
When to Claim Deductions
The general rule of thumb is that the deduction is beneficial if the size of the home office is larger than 20 percent of your home's total square feet. You can also claim the deduction if you're renting an apartment. The IRS will not allow you to claim the full deduction allowed until your gross income is equal to or more than the expenses associated with the home office, which includes a percent of mortgage payments, insurance, property taxes and depreciation of qualified office equipment.
How Much Can You Claim
The IRS allows you to deduct business expenses as follows:
Mortgage interest and real estate taxes: The percent of home office square footage compared to total home square footage.
Business expenses related to employment, such as telephone, office supplies and depreciation: 100 percent of expenses are deductible.
Utilities, home maintenance and insurance: The percent of home office square feet compared to total home square footage.
Depreciation: Up to the deduction limit, which is the difference between the total mortgage interest and taxes and the business expenses. First, subtract the utilities, insurance and home maintenance from the deduction limit and then use what's remaining for depreciation.
A tax software program, like TurboTax by Intuit walks you through claiming your home office deduction step-by-step. You can also ask a certified public accountant, "Do you need to be self-employed to deduct a home office on federal tax forms?" They would be happy to answer the question and prepare your tax returns for you.
While you now know the answer to your question, "Do you need to be self-employed to deduct a home office on federal tax forms," it's important to be careful when claiming this deduction. You don't want a visit from an IRS agent over it. It's worth paying for a consultation with a tax attorney or accountant to review your particular circumstances. To learn more about that topic, read IRS publication 587.
Image Credit: Jacek Obszarny