Top 3 Work at Home B2B Jobs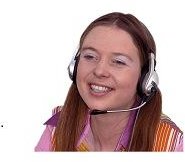 If you have a passion for serving other businesses, but crave more time with family, then consider work at home B2B jobs. You don't have to start a business from scratch, which may be a sigh of relief if you don't have the time or the energy to launch a new venture. At the same time, you do work independently and remotely, and can experience many of the benefits that entrepreneurs enjoy daily. The top jobs are in sales and marketing, and you can work as a freelancer or telecommute for a company. Another line of jobs available for work at home and professionals is debt collection.
B2B Sales Jobs
The number one need of most businesses is increasing sales. It's a task that is often the easiest to outsource as well. If you've got the experience, education and willingness to be trained, you can help businesses get lead generation and boost sales. You'll add value to the company, and in exchange they'll pay for you to work at home. B2B jobs that are in the sales field tend to involve a lot of telemarketing. Some examples of the types of sales job that you can do from home include:
Appointment setter: You must be available to work during certain hours to make calls and set up appointments
Lead generation: It may require phone calls, lead generation using websites, or both
Sales professional: If you enjoy market research and prospecting customers, this may be a good fit
Sales copywriter: Merge your writing and sales skills into one by writing sales copy for businesses
It's important to sign up with a reputable company willing to provide training and a flat hourly rate or annual salary in addition to paying bonuses for commissions. Some companies offer health benefits to independent contractors, so you should inquire about that as well.
B2B Marketing Jobs
If Internet and email marketing comes natural to you, or if you enjoy it and have experience, then you should consider B2B marketing jobs. Research and writing skills are huge assets for these types of jobs, which include:
Email marketer: Building and maintaining email subscriber lists, as well as writing and sending out emails on a regular basis.
Internet marketer: Moderating forums, blogging, posting comments and reviews and answering questions are some of the duties involved with these B2B jobs.
Business writing: Companies hire writers to prepare documents for customers and others using templates or creating original content.
If you don't enjoy sales, you may enjoy a B2B marketing job instead.
B2B Collections Jobs
Businesses need to ensure that they get paid for their products or services, and often outsource collections to a professional who can work at home. B2B jobs in collections involve calling past due account holders and reminding them of the payment due, offering settlements and requesting payment. You may need to mail letters in addition to making phone calls. Most of these jobs are hourly, and you have to have a persistent personality and be a bit thick skinned. You may handle many calls from businesses that don't want to pay because they feel mistreated or that they received an inadequate product or level of service. Therefore, much patience is required for this type of job as well.
Where to Find Jobs
Visit many job boards that have B2B jobs listed and narrow your search to "At Home" or "Work at Home" jobs. A few dot com job boards with B2B job listings include:
Job-Search-Engine
Monster
Indeed
Startuply
CareerJet
These jobs are competitive, and as the economic recession deepens, work at home jobs will be more competitive than ever. Check them regularly, and try to get two jobs, unless the required hours of availability that you have to commit to conflict.
Do keep in mind that work at home BB jobs are fraught with scams on the Internet. You shouldn't have to pay to access jobs or to buy into a system to get a job.
Image Credit: Jacek Obszarny