Boost Productivity in Small Business or Home Business with These Great Tips!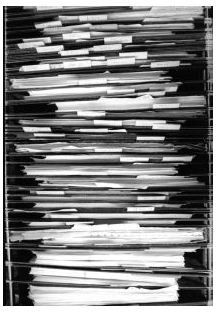 Boosting Productivity in Your Home or Small Business Takes Commitment
When you run your own business or work from home, it can be easy to be distracted by unimportant matters. In order to be sure that you can boost productivity in your small business or home business you will need to be committed to the improvement. Below you will find a list of tips that will help you to boost productivity in small business and home business tasks. Before we get into specific tips, you need to first identify how productive you are to begin with and how productive you would like to be.
One of the best ways to determine your productivity is to create a personal productivity report. The gist of creating this important document is to see how it is you spend your time each day. You may also want to create a time-log for a week in order to see where your time goes. Once you know how your time is being spent, you can know what tips will best benefit you and your home or small businsess's productivity.
1. Create a Master Schedule
It is good to use your time log to create a master schedule for the things you need to do. Look at the way you spend your time over the course of a week. What is working and what isn't working? If you are sleepy after lunch, then this won't be the best time for you to complete mental tasks. If you are at peak focus at 4pm, this is when you will want to schedule greuling tasks. If you are starving at 11am, but you regularly put off lunch until 1pm, you may want to rethink the flow of your day. By creating a master schedule, you can create time-pockets in which you can deposit tasks.
2. Use a Productivity System
There are a lot of productivity systems out there: David Allen's Getting Things Done, Franklin-Covey, Julia Morgenstein, etc. The best system is the one that works for you and that you can stick with with a relative amount of ease. If you are using a system, but constantly lapse in your habits, you may want to try something else.
You may find that productivity management software is needed to track your schedule and to-do list. See if you can find something that works well for you. There are many options out there. What works for your best friend might not work for you. The most important thing to do is be open to different solutions and ask around for impressions of the available options.
3. Minimize Distractions - Both Physical AND Mental
I don't know about you, but sometimes I find my mind wandering during tasks - especially during tasks that take a long time or that are tedious. While there is a lot of information out there on minimizing physical distractions (phones, email, visitors, etc.) in a small or home business, many authors ignore the problem of the mental distraction. Here's a trick to help train your mind to stay on task. Take out a sheet of scratch paper. Jot down the name of the task and the time you start the task. Every time your mind or focus wanders, make a check-mark on that sheet of paper and go back to the task. At the end of the task, write down the finish time. You'll find you are aware that you need to focus, and giving yourself a check mark may help you to stay on task longer.
4. Group Similar Tasks Together
If you have to run errands for your business, try to group them all together. Likewise, group together meetings, returned phone calls, returned emails, writing tasks, accounting tasks, computer tasks, etc. Why? By grouping similar tasks together, you will already have what you need at hand to complete the task, you will save time moving from place to place, and you will be more efficient.
5. Use an "Accountability" Partner
Finally, for dreaded tasks, and to help you be more productive in general, it helps if you have someone you can check in with. In a small business, this may be your employees, in a home business, this may be someone you connect with online who also has a desire to increase his or her accountability. Check in at a scheduled time and discuss what each of you hopes to accomplish. Then, check in later to see what was accomplished. For heinous tasks, check in at the beginning and end of each task - something known as bookmarking. You'll be surprised at how much you can accomplish if you know someone will hold you accountable!