Learn How to Take Your Office Anywhere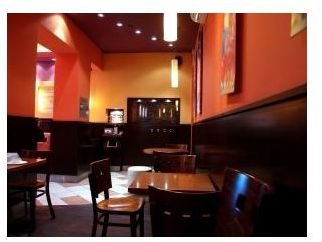 In our technologically-driven society, there are wonderful applications to help you office anywhere you'd like. One of the greatest benefits to working at home is flexibility. Don't feel tethered to your home office, especially on a beautiful day. You can go to the park and not sacrifice your work obligations. Alternately, if you're going out of town, and need to be away form your home office, but still have a job to do, these 8 tools are necessary to create a virtual home office environment, and they are all free.
Create Your Documents Online
If you're using your laptop away from home, and don't have access to Microsoft Office, you can use Google Docs instead. Because Google Docs is web-based, you can create files online from one computer and access them a later time from another computer. Google Docs offers a word processor, a presentation, and a spreadsheet application. You can create documents online and save them directly to your computer in universal Microsoft Office formats such as .doc, and the Adobe format .pdf. You can even save them to OpenOffice, another free document application suite.
To use Google Docs, you will need a Google account (or a Gmail address). Setting it up is very simple, and you can start using it within 5 minutes. Google Docs maintains an inbox of all your saved files, organized by date. You can share documents with others, which is really helpful when you're working in a team.
Remotely Access Your Desktop
There are many programs that allow you to access your desktop when you are away from your office. All you need is a computer with internet access, and a program that supports remote administration. Popular options are LogMeIn or CrossLoop. Both of these companies offer free applications for personal use.
Carry Your Bookmarks With You
With social bookmarking sites like Del.icio.us and Gnolia, you can access your favorite sites everywhere, without having to painstakingly transfer your bookmarks from your office PC to your laptop. You have the option to keep your bookmarks private, so no one can peak. This is a must-have if you love to bookmark and reading later, or if you reference a lot of websites for your work.
Wireless Internet
You can use your cell phone to connect your laptop to the internet, even if you're not near a W-iFi zone. This process is called tethering. What you need is a cell phone capable of connecting to the internet. You will also need a USB data cord, unless your phone and laptop come equipped with Bluetooth technology. It's free because it doesn't require you to pay for an additional service.
Mobile Blogging
Mobile Blogging, or Moblogging, is a form of blogging that takes place on your cellphone. In these days where we must be constantly connected, moblogging allows you to instantly update your blog without needing a computer. Many free blogging sites, like Blogger and WordPress, give users the option to send text directly to their blog, via sms. You can even upload pictures (from your camera phone) to your moblog. There are also free blogs that specialize directly in moblogging, such as Moblog and Treemo.
Call For Free Using Your Cell Phone
Everyone knows that you can use Skype to talk over the internet, but did you know that you could use your cell phone to make calls all over the world without paying for airtime? That's right, you don't have to worry about anytime minutes or roaming. As long as your cell phone has the ability to send and receive text messages, you can use it to call important contacts in Europe. The brilliant and totally free application that enables this is called Fring. It works by using the cell phone's internet connection and 3G data transfer instead of airtime. Fring uses Skype to make this happen.
Fax From Your Laptop
Faxing has never been simpler. You can send faxes for free over the internet, if you're in a crunch and can't get to your home office. FaxZero allows you to send 2 free faxes per day over the internet. For the free service, it sends an ad on the cover page, which is a small price to pay when you aren't paying a price. Many other fax companies offer free trials, but for free, you can't beat the quick service of FaxZero.
Tidy Up Your Tasks
Finally, two of your most important tasks are identifying and completing projects. Instead of writing down your to-do list, take it with you digitally. Remember The Milk is an online application that allows you to organize your lists and your life. You can send your daily schedule to your email, or to your cell phone, and also set up reminders. Remember The Milk works both ways. If you are away from your desk, and want to set up a reminder, call it in. Another free service, called Jott, provides voice-to-text service that will send your verbal notes to your task list.