Learn How to Start Your Own Resume Writing Service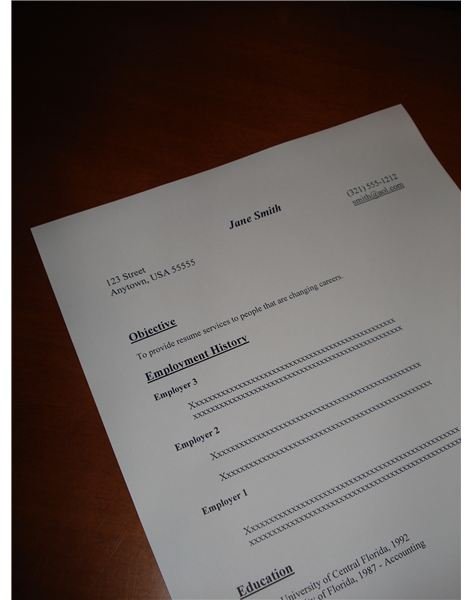 Assess Your Strengths
Assuming you have basic writing skills and the ability to interview people, the first step in starting a resume writing business is to assess your strengths and reinforce what you have to offer.
Identify a niche you can target based upon your work background, networking opportunities and interests. Do you have expertise in a certain industry or type of profession? Other specialties include moms returning to the workforce, career changers and people just entering the workforce. Of course, always stay alert to opportunities for expansion of your business.
Obtain professional certification. Although formal training and certification is not required, credentials make breaking into the field easier and offer a degree of authority. Some organizations that offer certification include The Professional Association of Resume Writers and Career Coaches and The National Resume Writers' Association.
Review and stay abreast of current trends and styles for resume preparation. Subscribe to publications such as Resume Writers' Digest.
Stay in touch with issues facing your target market by subscribing to trade publications and participating in related organizations.
Polish your own resume to showcase your experience and to provide as a sample of your work.
Develop a Process
Once you have identified your target market, develop policies and procedures to provide your resume writing service. Call competitors in your area and review the offerings of internet businesses to help you establish competitive practices.
Decide what information you will need from a client. Ask for a copy of their latest resume. Also develop a questionnaire for them to complete that includes information about their career objectives, prior responsibilities and volunteer positions.
Develop a process to follow-up by phone or in person on written information received or to obtain all needed information in an interview format.
Decide whether you will provide a digital and/or a hard copy of the resume.
Consider providing cover letters and follow-up letters as part of a resume package.
Determine a price for your service and decide how and when payment should be received.
Determine if you will provide a money back guarantee.
Establish a turn around time for completing jobs.
Review software that provides resume templates and determine if this type of tool will be useful.
Create Standout Resumes
Set up a Home Office
A resume writing service requires minimal investment and the necessities can be upgraded as finances permit. At a minimum, you will need a computer, printer, internet connection, paper, phone and fax. Review How to Set Up a Home Office for a Freelance Writing Career for tips in setting up a new home office.
Another consideration is bookkeeping. Establishing and maintaining a bookkeeping system for your business at the outset will save time and headache on tax day and throughout the year as you assess your business success. With respect to payments for services, consider setting up a PayPal account or accepting credit cards since this is a preferred payment method for many people.
Advertise, Advertise, Advertise
Once you have done the background work, let anyone and everyone know that you have a resume writing business. Provide excellent service and you will eventually benefit from word-of-mouth referrals. Try some of the following suggestions to kick-start your business:
Order or make business cards and give them out freely.
Offer your services through a work bid site such as Elance.com or Guru.com.
Join organizations with members that would benefit from your service only if you have a personal interest in the group as well. For example, join a mom's group if you are a mom and like the group's mission and activities.
Place ads, particularly in targeted publications, that your niche market reads.
Place flyers in places that make sense (i.e., on a college bulletin board.)
Create a website of your own.
Keep an email list of everyone who uses or is interested in your service. Consider providing a newsletter to your ever-growing list (with permission from the email recipients) that contains career advice and tips.