Top Tips on Starting an Aromatherapy Home Based Business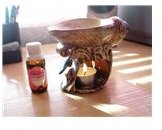 Open Your Nose to a World of Possibilities
Starting an aroma therapy home based business can open your nose to a world of possibilities and fill your wallet with profits. Aromatherapy is becoming a growing trend that anyone, from stay at home moms to college students, are finding as a new way to earn extra money in their pockets. So, instead of being the person that shells out money for aromatherapy products, why not be the one who makes them?
In the beginning stages of starting an aromatherapy business, you want to make sure that you have everything set up to run your company smoothly.
Check into state laws and licenses you'll need for starting up a business.
Look into what information you will need to provide for taxes.
You may need to obtain a bank loan. Starting up an aromatherapy business can cost anywhere from $5,000 to $10,000.
Make sure to set up a separate checking account for your business.
Insurance is always an important factor to look into when starting a business. With many different materials involved in making aromatherapy products many allergic reactions can arise. In case of a lawsuit from a customer with an allergic reaction, you would want to make sure you would be covered by insurance.
Research helps, so taking a few online classes couldn't hurt. Ongoing education and keeping up to date on new products will carry your business a long way.
Creating Your Aromatherapy Business
Now that you have gotten your business started, the next steps are equally important in creating your home based aromatherapy business:
Decide on Products - Aromatherapy has a wide variety of products that can be made. There are aromatherapy opportunities in massage oils, candles, aroma therapy for pets, and aroma therapy for people.
Do Your Homework - Aromatherapy can be used for health purposes in humans. Certain plants and oils have healing and cleansing effects on the body. Make sure that you have a complete understanding of the materials you are using to make your product. It may also be a good idea to look into distance learning classes to learn the trick of the trade with aromatherapy
Brainstorm - Make your business different from the rest. The Internet is a wonderful research tool so explore other businesses and try to make your business stand out. Also, use a little creativity when you are working with your scents and the containers you'll provide. A little extra attention will not go unnoticed by your customer.
Advertise - Websites are a great way for you to advertise your work. Use some creative writing skills when it comes to your product. Don't rely only on the Internet for advertising purposes. Extra forms of advertisement can be newspapers, radio, television stations, and mail out flyers.
Offer House Calls - Local retailers are a great place for you to advertise your merchandise. Work out a deal with business owners to see if they will let you sell your item in their shop. To be able to sell your merchandise in a store owner's shop you will have to give them a percentage of your sales or even let them buy the merchandise directly through you.
Expand - As your business grows, grow with it. Simple things such as hiring an artist to design a company logo can put your business ahead of the rest. Make business cards to hand out to people. Send your website URL to search engines like Google and Yahoo. Also, adding new products will give your business a great way to expand.
Research states that there is a lot of competition out there between aromatherapy businesses. Do your homework, advertise, and put the hard work into your business, and you will certainly be able to skyrocket your business off of the ground. Now that you have the knowledge of starting an aromatherapy home based business the possibilities are endless.
References
Internet Based Moms: https://www.internetbasedmoms.com/ideas/start-aromatherapy-business.htm
Image Credit: https://commons.wikimedia.org/wiki/File:Aromatas.JPG