Tips on How to Become a Work From Home Travel Agent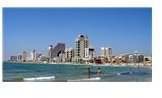 Aruba, Bahama, Oh I Want to Plan Ya!
One of the fast growing careers in the world is a work from home travel agent. Being a home based travel agent is a very fun and rewarding career. Can you imagine being able to start up your own home business, where you can make thousands of people's dreams come true?
Follow these easy steps to begin a career of a lifetime.
The first step to becoming a home based travel agent is to become affiliated with a travel agency. Travel agencies often pay you for bringing business to their company. You can also receive commission from every sale you make.
Begin practicing your sales pitch on family and friends. The ones who love you most will be willing to help you perfect your sales pitch. The more practice you get the easier it will be to get your name out, as well as helping you practice booking trips.
Another great way to get your name out is to post flyers, post ads on the Internet, and leaving your card at local grocery stores.
Making a list of questions to ask your customer will help you better understand their needs. You want your customer to have the best trip possible, so, you want to make sure that you cover every need.
(Example: Without compiling a list of questions, you may forget to ask if your customer has a love of golf. Now, forgetting to ask if your customer has a love of golf may not seem like a big deal to you, but what if your customer goes sightseeing to a landmark hotel with a large golf course? When your customer sees that a hotel down the road offers a large golf course they are going to wonder why you did not ask if they would like to stay somewhere that offers one of their favorite pastimes. When your customer sees that you were not prepared enough to meet their needs they are going to want to take their business elsewhere. When customer's begin to take their business elsewhere they are going to take their friends with them.)
A happy customer will spread their happiness by word of mouth, which in the long run will bring you more business.
The harder you work the more income you will have. You want to have as much commission rolling in as possible. If you put the hard work in you will be sure to have a stable income coming in.
Be sure to advertise, do your research, and listen to your customers. If you put your hard work in, maybe the next trip that you will be planning will be one of your own. Remember, hard work pays off, and in this line of business it can take you to Aruba, Bahama, or any place you want to go! If you start now, in no time you will be able to reap the rewards from working from home as a travel agent.
References:
1. Monhagan, Kelly. Travel Agent's Income.
Image Credit: https://commons.wikimedia.org/wiki/File:Tel_Aviv_Beachs.jpg