List of Business Scams Affecting Home Workers: Part 1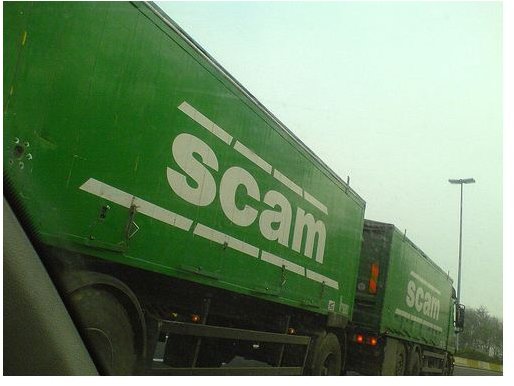 Envelope Stuffing and Email Processing Scams
Envelope stuffing business opportunities top the list of business scams for home workers. The origins of this scam trace back to the Great Depression of the 1930's and with the spread of the Internet, has found a new ground in envelope stuffing business opportunities.
The usual envelop stuffing scams make the promise of payment for every envelope stuffed or a bulk payment for sending out a batch of emails. The business invariably asks for upfront "registration fees" to provide information and instructions.
The envelope stuffer receives a flyer to advertise this same work from home scheme, and asks people to send some money in a pre-addressed, pre-paid envelope. In return, such people get another flyer in the envelope, for sending it across to someone else! The instructions for the email processor would be instructions on how to spam the same ad in newsgroups and Web forums.
Such job opportunities are both illegal and unethical.
Image Credit: flickr.com/jepoirrier
Pyramid Schemes and Multi-Level Marketing (MLM) Scams
A pyramid scheme or a Ponzi scheme is a non-sustainable business model that involves the exchange of money primarily for enrolling other people into the scheme. Although an obvious scam, the pyramid ranks among the oldest in the list of business scams.
Multi Level Marketing (MLM) entails selling products and services by establishing a network of people and earning revenue not just from one's own sales, but also from the sale of products and services by people in the network. While there are a few legitimate network-marketing businesses with agents selling products and services, almost all the MLM marketing opportunities on the Internet are MLM pyramid scams in disguise.
Signs of MLM pyramid scams manifest when the MLM company stresses building the pyramid rather than selling products or services. Such companies encourage new joiners to recruit more people to build a pyramid based on contacts to climb the ladder and do not pay much attention to selling the product or service.
Such MLM companies also deceive people through the fine print. One common way of deceit is the MLM Company advertising the product as free if the person recruits a specified number of people, and then mentioning in the fine print that the commissions and bonus earned would exceed of the cost of the product, making it free.
At times, Internet pyramid schemes shed any pretensions of MLM and promise rich returns by merely forwarding the email to others and sending some money to people on top of the list after adding one's name at the bottom.
Pyramid schemes are illegal. Partaking in such schemes could lead not just to losing money, but can also lead to arrest for fraud.
On page 2 we'll look at two additional categories in the list of business scams: home based work opportunities scam and "how to make money" scams.
Home Based Work Opportunity Scams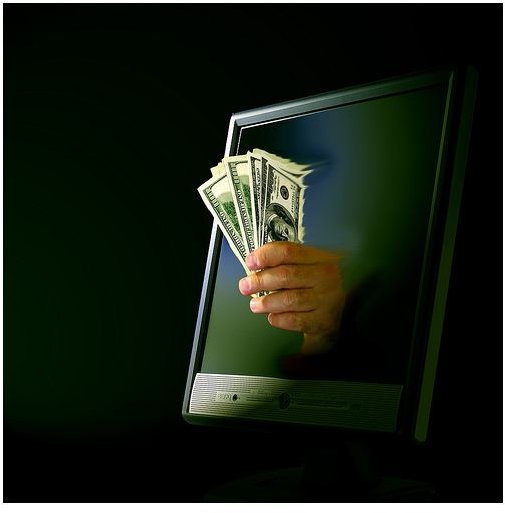 A popular and seemingly legit scam is home based work opportunities, usually data entry, typing, or craft making. This scam provides home based data entry or craft making jobs with the promise of high per-piece rates. The offer will invariably require an up-front fee for the starter kit that provides instructions and raw materials to start the work.
The scam operates in three ways:
Instead of materials to type or manufacture, the home worker receives a disk and printed information which he or she has to re-sell to make money.
The pages to type or the raw materials to make handicrafts comes with stringent conditions making compliance impossible within the deadline.
The home worker does a good job of data entry or craft making, but instead of the promised payment comes the standard reply "the finished product does not match up to specifications."
Image Credit: flickr.com/Don Hankins
"How to Make Money" Scams
The "how to make money" scams entail selling either useless information or information easily available for free, for a price. The variants of this scam include:
Promising a list of companies looking for home workers and providing a generic list of companies that have no connection with hiring home workers.
Offering information for free, by calling a 1-900 a number. 1-900 numbers cost money to call, and schemers make their profit by pedaling useless or outdated information. Very often, the 1-900 scam traps the caller by repeatedly asking for the same personal information for registration purposes before finally giving out information that is freely available.
Sending money to receive information on how to spam others with the same information.
Offering detailed project reports on work from home business opportunities, and receiving a generic report copy pasted from a public domain.
A promise to supply everything required to start a home business, usually medical transcription or medical billing service and providing useless equipment and outdated information in return. The report, for instance remains silent on the fact that hospitals and clinics have their own software, and outsource to firms, not individuals, making this business a total scam.
Promise of payment for surfing the Internet and clicking ads, reading emails, and taking part in surveys. While clicking ads to increase Google Adsense revenue is in itself illegal, the promised payment rarely arrives.
A common factor in the list of business scams is fraudsters promising high money and luring people with sweet-talking and fake testimonials.