Work from Home Voice-Overs: A Start-up Guide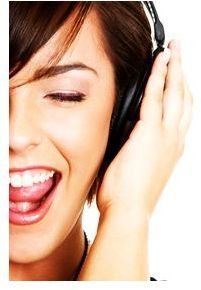 Voice Over a $12.3 Billion Industry
Perhaps you have a good marketable voice. Maybe you have been let go and are now looking for a new vocation. Whatever your reasons, now more than ever is the best time to launch a work-from-home voice-over career.
The voice-over industry is currently valued at USD $12.3 billion. Growth is expected as more and more businesses are beginning to realize the cost effectiveness of outsourcing voice-over jobs to freelance professionals. As such, you can expect more opportunities. Steeper uptrend is forecasted in the following segments: audiobooks, podcasting, and mobile gaming. (Source: Voice Over Industry Grows to USD $12.3 Billion in 2010)
In this start-up guide you will learn:
Required competencies for voice actors
Basic equipments and home studio set-up
Voice-over unions
Voice-over industry resources online
Required Competencies for Voice Actors
Voice-over actors are not required to have any specific diploma or license. A good marketable voice is essential, but not enough. You do need to know how to use it. You need to learn how to deliver a wide range of vocal styles. The more versatile you are, the more jobs you can potentially get.
Voice-Over Workshops
You can learn voice acting via voice-over classes, on-line training, or off-line seminars. If you have the financial means, you may also hire a vocal coach for a more intensive study. Below are some of the leading training opportunities in the industry. Make sure you do your due diligence before you sign-up.
There are many factors to consider when choosing a voice-over class. But your primary considerations should always be:
Instructors' experience - Make sure they actually have extensive experience within the industry. Previous voice-over agents/producers are great in that they know what agents are actually looking for.
Class size - ideally there should be no more than 12 students per class. This ensures you will have sufficient time at the microphone.
Availability of a state-of-the-art digital production studio.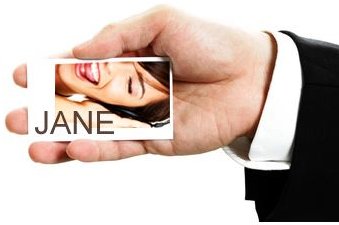 Demo Tape
Most voice-over workshops culminate with the production of a demo tape. A demo tape is a professionally produced recording, whether in a CD or MP3 format. This will be your first impression with potential clients so it has to be of the highest quality. Consider it your calling card.
Some work-from-home voice-over actors choose to produce their demo in house. This is possible especially if you have a high quality home studio. But ideally, you should record your demo with a studio that specializes in the production of demo tapes. Depending on your chosen studio, a demo tape may cost you anywhere from $100 to $800. While you want to stick within a budget, producing your demo is probably one area you do not want to cut costs on.
Tip1 | Before you produce your tape, listen to the recordings of other voice-overs. There are plenty of samples on-line. Here is a starter: Top 100 Most Listens. Observe closely. What are they doing right? More importantly, what are they doing wrong? Learn. Learn. Learn.
Tip2 | Finding a niche where there is less competition will definitely increase your chances of getting a job. Create multiple samples that not only demonstrate the versatility of your voice, but also closely approximate the needs of your target niche.
If you are running blank on your script, this might help: 3500 FREE Voice Over Scripts - for Practice and Demos!
Continue to page 2 for basic equipment you need when working as voice-over talent.
Equipment You Need When Working as Voice-Over Talent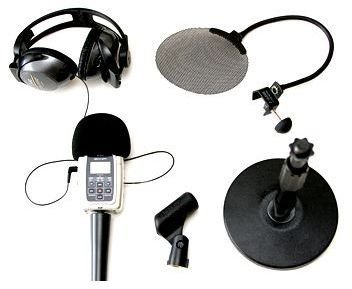 Given technological advancements, it is now possible for you to convert your PC into a sophisticated recording studio. Your studio can be nothing more than a computer and a mic. Or it can be an ultra-sophisticated mixing board in a completely soundproofed room. It all boils down to how much money you can spend on your home studio.
One of the most common questions among voice actors is what type of mic to buy. There is no easy answer on this one. Regardless of advice from your peers, the truth is that the best mic depends on your requirements. Voice-Over Microphone Selector guides you in choosing the best mic that addresses your specific needs.
Here is a list of the most common equipment you will need when working as voice-over talent:
Home Studio Set-up
Here are some video guides to setting up your home studio. Some are more sophisticated than others.
Voice-Over Unions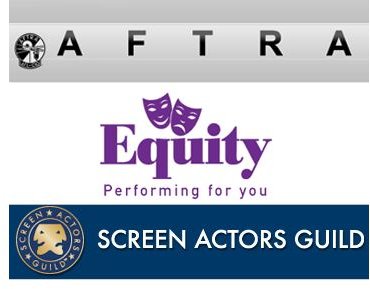 You may wish to join voice acting unions such as SAG Screen Actors Guild, AFTRA American Federation of Television or Equity. Be prepared to pay some high fees, though. Hefty union fees (i.e., initiation membership of up to $2,335) are normally justified by guaranteed timely wages, health and pension plans, and coaching and workshops. However, as a member, you can only perform union work and you can only charge union rates (which is less price competitive).
Whether you should join a union or not is a personal decision. However, do consider that most of the projected uptrend in internet-based voice-over demand is largely non-union work. Also, if you plan to operate purely on-line, do consider the need for price flexibility. With on-line market places, you are competing with hundreds of equally talented voice-over actors. Price competitiveness can be crucial, especially during breaking-entry stage. In this case, standardized union rates may work against you. You may therefore want to be on your own as you start and build your career, and then eventually join the union as you begin to target the more lucrative union jobs.
Voice-Over Industry Resources Online
Voice-Over Industry Guidebook On-line Market Places
Upload your demo tape and get hired via the voice-over markets listed below. You may also bid on voice-over jobs via oDesk.com and eLance.com.
Industry Forums
Working as voice-over talent at home need not be isolating. Network with like-minded individuals at major voice-over forums:
Voice Over News
Free eBooks
Read worthy eBooks on getting started as a voice-over actor:
Mega-List of Voice-Over Resources
Here is a comprehensive listing of voice-over guides from recording studios, demo producers, casting services, and talent agencies, with union fees and rates plus much more:
Conclusion
The voice-over industry is growing. Current technology allows for the set-up of sophisticated home-based studios. On-line market places can now successfully connect voice-over talents with clients. Now more than ever is the best time for you to launch a successful work from home voice-over career. What are you waiting for? Go start, already!
If what you are doing is not moving you towards your goals, then it's moving you away from your goals. - Brian Tracy
Photo Credits
Flickr, ZoomH2 Simple Studio Components, by ditzlerphoto
Fotolia Businessman© Suprijono Suharjoto
Fotolia Girl Listening to Music @ Jason Stitt
Voice Over Union, screenshot images, courtest of Equity, SAG, and AFTRA.