Ten Reputable Work From Home Jobs: A List of the 10 Best Jobs to Work From Home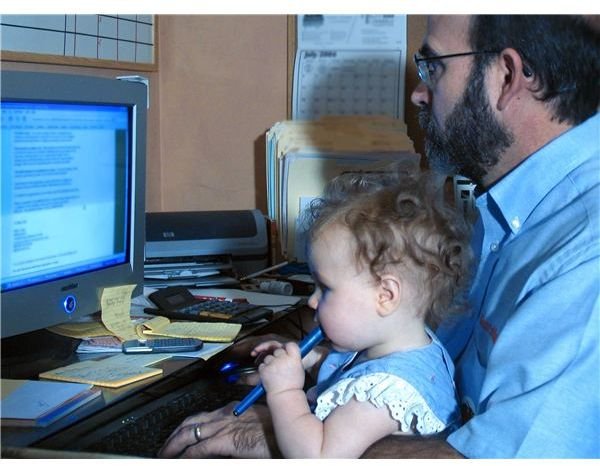 10 Legitimate Opportunities
With the economy on a slippery slope and the brick and mortar job market leaving much to be desired, many Americans are looking to make ends meet with home employment opportunities. Scams abound and many of them are looking for your money, supposedly to train you or to have you buy into a "guaranteed" money making business. Finding reputable work from home jobs can seem overwhelming and there is stiff competition for any legitimate position out there. Whether you are just entering the workforce again after staying home with your children, or you've recently been fired or laid off, working from home may be the answer you are looking for.
Below you'll find the top 10 reputable work from home jobs that are not only legitimate, but profitable.
1. Daycare Provider
We start off the top ten list of legitimate work from home opportunities with one of the fastest growing fields available. A daycare provider offers paid child care services for parents. You most likely won't get rich, but because you control the pay rate and number of children you watch, the income potential is unlimited. Best of all, you are your own boss. Depending on how many children you plan on watching, you may need a permit or license from your county or state. Check with your local child care licensing office for accurate requirements. You find daycare licensing requirements for all 50 states in the article Requirements for Starting a Home Daycare Business. Don't forget to register your business with the appropriate tax agencies as well.
2. Mystery Shopper
Yes, mystery shopping really is a job. There are a number of legitimate companies that hire mystery shoppers to shop at certain stores and provide feedback on the services they receive. The pay is not out of this world, but many people do make a living by working for several different companies. Find more tips in the article How to Become a Mystery Shopper right here on Bright Hub.
3. Transcription Services
People who delve into transcription jobs listen to audio files or view video files in order to accurately record what is said, primarily in the medical and legal fields. Transcription is also used for creating a written record of financial meetings for corporations and other business dealings. Most transcription companies look for previous experience or an education in transcription, but there are a few that will hire brand new transcribers, provided you pass their testing. One company, Quicktate, transcribes voice mail messages, letters and other short documents and will hire brand new transcribers.
4. Virtual Assistant
A virtual assistant is someone who provides administrative assistance to companies and individuals without ever having to leave the comfort of their home. Typing, answering phone calls and emails, scheduling travel plans, and bookkeeping are a few of the many varied tasks a virtual assistant may need to perform. Read How to Become a Virtual Assistant for more tips. A virtual assistant can work as an independent contractor or as an employee of a company.
5. Sales
There are hundreds of companies that offer affiliate positions for sales people. The basic premise is that you are a representative of the company and earn a percentage of the total sales you make of their products - motivation is a big factor in any of these types of jobs. Avon and Mary Kay are two of the most well-known companies out there, but there are many more and not all of them are make-up related. Candles, makeup, cooking supplies and adult product companies are all available to join.
6. Online Tutoring
While face-to-face tutoring is the ideal standard for students, not everyone has access to a tutor. Online tutoring companies are an up and coming business and offer a chance for professionals to not only be employed, but to also help students succeed. If you have a degree in a field like history, math or science, tutoring over the phone or computer may be a good choice for you. Post your own flyers at local schools to find students who need your help.
7. Data Entry
At home data entry jobs are very popular and very sought after. One website, Upwork has hundreds of data entry tasks listed, but the competition is tough. Another option is to work for a company like KeyforCash. Once you have some experience with data entry, the pay potential can increase significantly, especially if you are bidding on independent contractor jobs.
8. Writing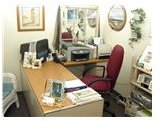 If you have a good command of the English language and don't mind sometimes writing about a topic you know nothing about, writing jobs may be the way to go. There are many websites and content agencies willing to pay you for your writing. Some places to start looking include Scripted and Demand Studios.
9. Ads Quality Rater
An ads quality rater is an individual hired by a company to rate websites that are returned as results when someone does a search on a site such as Google. There are several companies hiring for this and similar positions including Work Force Logic, Lions Bridge, and Leap Force. Applicants must pass testing to qualify for the position.
10. Inbound Call Taking
Any top 10 reputable work from home jobs list would not be complete without mentioning the well known industry of Inbound call taking. If you've ever ordered anything from a company over the phone, you may have been speaking to an inbound call agent working from their home. Many companies outsource their order processing departments to staffing companies that in turn hire either employees or independent contractors to fill the positions. One such company is West At Home. Inbound call agents must pass the company's test to be considered for work.
Beware of Scams!
One final note on the topic of working from home. There are hundreds of legitimate companies out there looking for people to work from home. There are also hundreds of scams looking to make money off of you. Research any job you find before giving out your personal information or doing any work, and never pay someone to hire you.
Working from home can be a rewarding experience, that not only pays the bills, but offers you a bit more flexibility for your life. While you may not make the same salary you would at a brick-and-mortar job, with creative budgeting and working more than one job, you can have a comfortable life working from home.
References
Image Credit: (Baby at the office) Anita Patterson
Image Credit: (Office Set Up) Phaewilk