Servant Leadership Theory Strengths and Weaknesses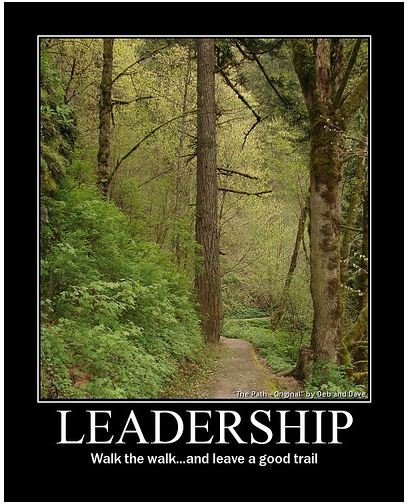 Introduction to Servant Leadership Theory
Servant Leadership is a leadership philosophy first espoused by Robert Greenleaf in his 1970 essay, "The Servant as Leader." He states that servant leaders are servants first and leaders later. Such people have a natural inclination to serve, and such a conscious choice makes them aspire to lead. This is in sharp contrast to the traditional leaders who aspire to lead to assuage an unusual power drive or to acquire material possessions
Many management writers such as Ken Blanchard, Stephen Covey, Peter Senge, and others have since then reinforced the Servant Leadership Theory.
The ten major characteristics of Servant Leadership are: listening, empathy, healing relationships, awareness, persuasion, conceptualization, foresight, stewardship, commitment to human resource development, and commitment to building community.
For details on other methods of leadership, please see Bright Hub's series of articles on various leadership styles.
Servant Leadership and Organizational Development
The major strength of servant leadership theory is its contribution to organizational development. The servant leader deviates from the traditional leadership style of dominating subordinates and telling them what to do, and rather empowers subordinates and inspires them to perform. The servant leadership acts proactively to set the way, and inspire the subordinates to follow. Such inspiration leads to collective efforts, the results of which turn out to be more than the sum of individual efforts.
In the words of W. Edwards Deming, "the most valuable currency of any organization is the initiative and creativity of its members. Every leader has the solemn moral responsibility to develop these to the maximum in all his people. This is the leader's highest priority." This is exactly what servant leadership tries to do.
The servant leadership framework places great importance on teamwork and relationship building. Each person in the team plays different roles at different times based on their expertise rather than by their rank or title. Enabling each member to play a significant role generates an infectious energy that helps organizations fulfill their goals and mission, especially during periods of transformation.
Servant Leadership and Employee Development
An analysis of servant leadership theory strengths and weaknesses show that the major strength of the servant leadership style is its contribution to the all-round development of the employee.
Servant leaders do not push down the organizational goals on the employee. They rather take time and effort to help subordinates understand their strengths, weaknesses, beliefs and values, and identify their potential and higher purpose that they could never attain on their own. The servant leader thereby helps employees attain physical and intellectual vitality and fitness, allowing them to lead a balanced life.
The servant leader always looks at the good in others and remains patient and forgiving. They see things from others perspective, exhibit patience, and show empathy. Such qualities being what most people seek from their leaders, servant leadership creates strong loyalty and inspiration that helps organizations develop and retain human assets.
Servant Leadership's Value Based Characteristic
Servant leadership remains moored in social and ethical considerations and achieving power by fostering the development of value-based management. The servant leader includes the employees in the decision making process, and empowers them to act, making servant leadership a form of democratic leadership.
An analysis of servant leadership theory strengths and weaknesses reveals that servant leadership's value based leadership helps organizations in the business environment where values, empowerment, and commitment play a big role in success.
Servant Leadership as a Soft Approach
A major servant leadership criticism relates to its soft approach unsuited to a competitive environment. The servant leader lags behind leaders following other leadership styles in an competitive environment.
The servant leader focused on "serving" and "inspiring" follows leads to a situation where accountability or responsibility gets diluted.
Similarly, much of the core characteristics of servant leadership remain unsuitable on many occasions. Some such situations include:
A servant-leader would very often have to discard persuasion, a core characteristic, and recommend correction or appropriate discipline.
A servant leader will have to discard the characteristic of openness to maintain confidentiality to maintain the integrity of the community's core values and beliefs, for legal reasons and for the protection of others, more often than not.
The servant leadership would have to suspend the listening and consultative processes and issue specific orders during crisis situations.
The servant leaderships thrust on human resource development would fall flat on its face when market pressures force the organization to downsize.
Servant Leadership and Goal Conflict
A major function of leadership is to induce an employee-organization fit by aligning individual goals with organizational goals. Servant leadership gives primary importance to individual needs and aspirations and tries to make employees perform organizational needs through inspiration. This method need not always work and does not effectively resolve issues related to individual-organization fit.
An analysis of servant leadership theory strengths and weaknesses reveal that this leadership approach leads to unresolved cases of individual goals and values conflicting with the organizational goals and values, and leads to organizational goals remaining unfulfilled owing to employees not giving the attention, priority or urgency such goals deserves.
Similarly, the servant leader's commitment to building community among the team members might not go down well with all team members, many of whom would have their own personal lives and wish to keep work and family life separate.
The servant leadership style works best when everyone in the organization is committed to the concept, and has certain core skills and behaviors. Servant leadership is not a quick fix and the real benefits of servant leadership become apparent only in the long run.
References
DeGraaf, Don; Tilley, Colin; & Neal, Larry. (2001). The Greenleaf Center for Servant-Leadership, "Voices of Servant-Leadership Series." Servant-leadership Characteristics In Organizational Life
Douglas, Max E. (2003). Servant-leadership: An Emerging Supervisory Model.
Trinity Western University. Servant Leadership as a Way of Life
Image Credit: srqpix/flickr.com