Home Based Business and Motivation: How to Keep Motivated While Running a Home Based Business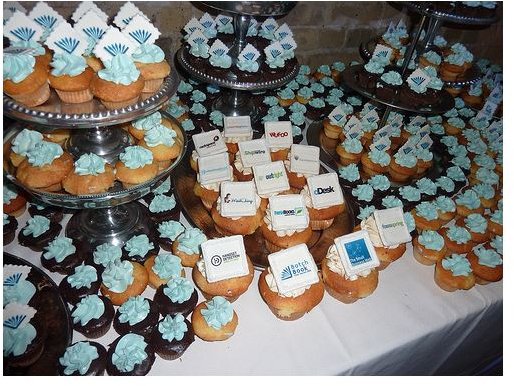 Having Specific Goals
The best way to remain motivated in any venture, including a home based business, is to set specific goals and plan how to achieve them. As the adage goes "If you don't know where you are heading, how do you know when you've gotten there?"
If, for instance, financial freedom is a goal, the home based business should provide the means of achieving that. Therefore running the business and encountering day to day challenges is the means get to the goal of financial freedom.
When setting goals consider the goal in your mind - don't be tempted to stop at an intermediate point. Often, it may be pertinent to work backwards; start from the goal and consider the beginning to ensure the business and work processes will get you to your goals.
Looking at Positives
A study of home based business and motivation indicate that the best way to remain motivated when running a home based business is to keep reminding yourself about the benefits of working from home, compared to the alternative of a job. A home based business gives many benefits;
flexi-time
possibility of spending more time with family
scope to earn unlimited income
being one's own boss without having to obey the supervisor
opportunity to apply unlimited creativity.
There can be many other benefits, depending on the specific scenario.
Dealing with Challenges in a Proactive Manner
"Be Proactive" is the first of the seven habits of highly successful people expounded by Stephen Covey. Being Proactive means assessing the situation or challenge and developing a positive response.
Proactive people
focus their efforts on things they can influence and expand their areas of influence and positive energy, rather than complaining and transmitting negative energy
use difficult situations to develop their character; take challenges as a learning opportunity to better handle such situations in the future.
use resourcefulness and initiative to find solutions rather than waiting for other people to solve problems or just brooding over problems
Remaining proactive when running a home based business is the best way to remain motivated and attain success.
Maintaining Momentum
A key factor to remain motivated in the home business is creating a schedule and sticking to it. A home based business is surrounded by many distractions such as family, children, guests and more, and offers many opportunities to procrastinate. Your motivation depends on maintaining a healthy work-life balance and a steady work momentum.
Another aspect of maintaining momentum is to be fully prepared to seize opportunity when it comes. Unlike a job, a business has its ups and lows, and only those businesses that capitalize on favorable conditions become successful. The best form of motivation is success.
Ways to maintain momentum when business is low include:
catching up with maintenance activities, such as updating records and book keeping
exploring new contacts, intensifying marketing efforts, and seeking ways to expand your business
upgrading skill sets and conceptual knowledge, so you can run the business better
Removing Mental Blocks
A major cause of lack of motivation and stress while running a home based business is a mental block; The feeling of "I cannot do it" or "It will not work out." Seeking professional help, skill upgradation, positive thinking and being proactive can remove such mental blocks, and ranks amongst the best home business motivation tips.
A home based business is an attractive preposition, but it is also fraught with many challenges. The key towards success in a home based business is remaining motivated to face the challenges.
References:
Image Credit: adira richards/flickr.com