How to Build Your Own Home Office Desks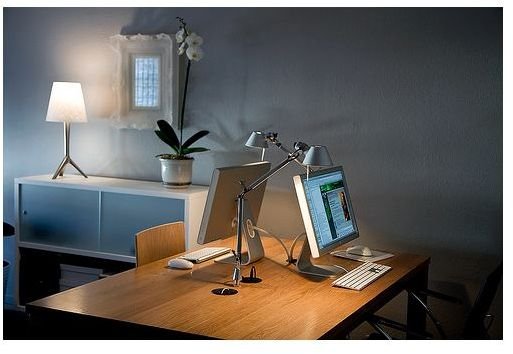 Importance of a Good Home Office Desk
A work desk is a critical part of the home office and a good work desk boosts efficiency and productivity. The home worker bearing the costs of establishing and maintaining the work office, however, means that purchasing a brand new work desk might not be in the best interest of the home worker.
The home worker needs to look at low-cost alternatives that remain robust and durable and adheres to the ergonomic considerations. In the sections below we'll offer tips on how to build your own home office work desks.
Image Credit: blupics/flickr.com
Self-Manufacturing Desks
A good option on how to build your own home office desks is making one at home. Using recycled wood and other materials is usually less expensive in cost than new materials and last equally long.
Free plans to design and manufacture a desk, including "how to" instructions are available from a simple Google search of "home office desk plans" or at popular mechanics.
Innovation and Improvisation With Available Materials
A good approach on how to build your own home office desks is to innovate. Some pointers toward improvisation without sacrificing quality or ergonomics include:
Begin by placing filing cabinets on both sides and putting a rectangular prefabricated board or a sheet of plywood across using the filing cabinets as a base. The board may need staining, modify the edge molding with self-stick wood or plastic veneer, and then paint the cabinets to match the stained board.
Convert a sofa table or a dining table into a desk by installing a keyboard tray under the top and a two-drawer file cabinet under the table top.
Convert a decorative flower vase into a pen stand
Place multi-level shoe shelves on top of the desk to hold printer, paper, and books.
Very often, the board and other items to make the home office desk may already be tucked away in your home attic or garage just waiting for recycling.
Second-Hand Goods Stores
A good way of procuring a low-cost home office desk is to seek out and browse second hand desks for sale.
People get rid of old book shelves and desks and second-hand furniture can easily be converted or modified into a home office desk by cleaning off the pieces, applying sand paper, and painting. Good sources for used home office furniture for sale include second-hand goods stores, used furniture stores, furniture rental stores, flea markets, consignment shops, garage sales, and thrift stores.
It is possible to trade old or unnecessary furniture such as children's furniture that you no longer need for a home office desk from second-hand stores. Talk to the owner of the second-hand store to see if they're interested in bartering.
Most major manufacturers do not sell products that come out even slightly defective, or those that are damaged during transportation. They dispose of such furniture either from on-site/online company sales or through their own sales outlets and other discount stores at heavily discounted prices.
Office Renovations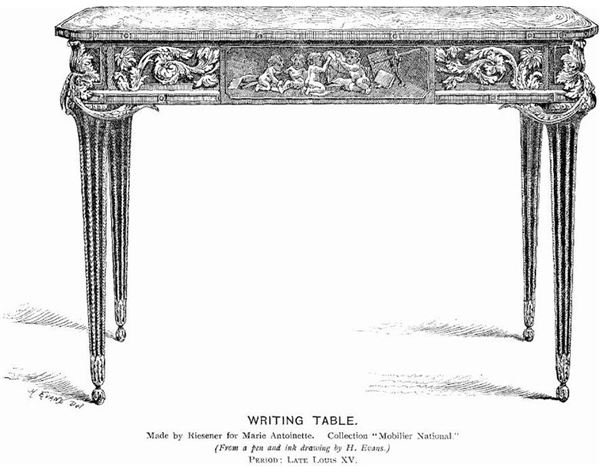 Some offices may want to dispose of their furniture including work desks due to many reasons, such as:
Offices undergoing renovations. Major companies and quality hotels renovate their floors once every four or five years to change their settings based on the season and trends.
Office closing down or relocating.
Offices having allowed employees to telecommute recently faced with excess furniture that eats up valuable space.
In all the above scenarios, companies look for ways to dispose of old furniture to bring in new furniture or vacate the space. Office furniture, including work desks, will invariably come at throw-away prices from such places as these.
Improvising with a low-cost home office as a solution on how to build your own home office desks can help save set-up costs for the home office and is also a satisfying challenge.
Image Credit: Writing Table / Wikimedia Commons