Home Based Business Ideas: Tips and Advice on How to Start a Home Business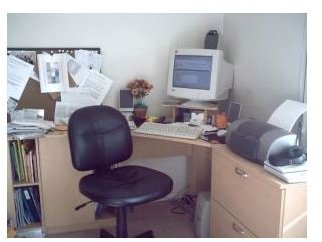 Choosing to start a home based business can be the best - or worst - decision of your career. While some aspects are purely circumstantial and based on the luck of the draw, you do have control over many factors that can bring you great success. By taking time to look at your options, determine what you need, research home based business ideas and start out focused and organized, you can begin to anticipate achievement, satisfaction and contentment in your new occupation.
Self Examination
Although you may want to dive right in, it is important that you look at yourself without bias or blinders to determine that working for yourself from your own home is truly what you want to do. If you are unhappy, stressed out and generally dissatisfied, chances are good that your business will not go too far.
Consider the requirements as well as the pluses and minuses of working from home. Make a list with two columns labeled Pros and Cons and then write down anything that comes to mind. There are many benefits to starting a home based business, including becoming your own boss, saving time and money commuting and being more available to your family, but there may be psychological effects of working from home that you have not considered. Will you miss the camaraderie of water cooler chat or the change of scenery the drive to an office would offer? If so, perhaps this type of venture is not the best for you.
If the appeal of starting your own business outweighs the positive aspects of working in a traditional office setting, finding ways to prepare and compensate for the downsides of working from home will increase your likelihood for success.
Selecting a Business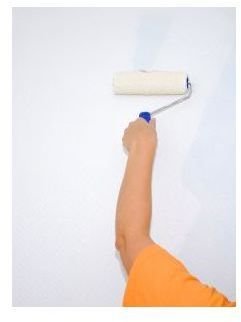 Another key to success is selecting a career that suits your personality, interests and lifestyle. As there are hundreds of ideas from which you can choose, with some exploration and contemplation you can find a career that is ideal for you. For example, if you are a parent who wants to be available to your children and still earn an income, you might consider starting a daycare or a laundry service.
It is equally important that you select a business in which you are knowledgeable and skilled. If you have a trade, degree or experience in a field for which there is demand, this might be the best career for you. Think about past positions you have held and the types of jobs you do best. Whether your talents lie in bookkeeping, automotive repair, gardening, painting or nearly any other field, you can probably come up with some lucrative home based business ideas based on them.
Get Set Up
Once you have determined that you are ready to work from home and have decided to focus on a particular vocation, it is time to get your home office or work area set up. Decide on a budget and create a list of the items you will need. One way to do so is to write down everything you can think of that you might possibly need to establishe your business. After creating this comprehensive list, divide it into three categories: Absolute Need, Eventually Need and Want. Set out to obtain those essential home office items in your first list. If your budget allows, start on the second list, leaving your "wants" for last.
Take the time to organize your work area before you begin taking on jobs. Doing so enables you to focus to the tasks at hand once you start to work rather than being distracted by piles of paper and clutter.
Build Your Business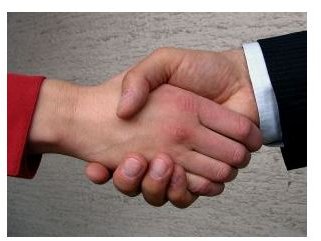 When you are set up and raring to go, look for ways to create and expand your client or customer base. Begin with a business plan that outlines everything from your budget and goals to your mission and vision. Focusing on what products or services you are offering, how you will provide them and your reasons for doing so will help you determine your market.
There are many ways to advertise your new business. Connect with current and prospective customers online using blogs or social networking sites. Advertise in print publications and on local television or find free advertising outlets such as Craigslist. Networking with other businesses and offering freebies to first time clients are other methods that can help your business grow. By incorporating a number of different ideas to start and expand your customer base, you can look forward to the career of your dreams.
Image Credits
Home Office: sxc.hu/Lauren Stephens