Requirements for Starting a Home Daycare Business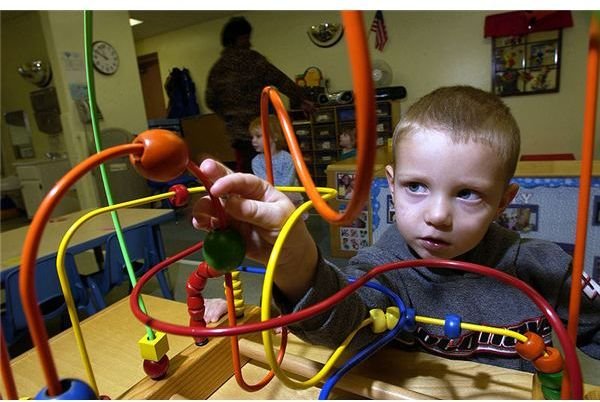 Considerations for Starting a Home Daycare Business
A daycare business is an excellent work-at-home opportunity. However, there are many important factors to take into consideration before making the decision to start a home daycare business. You will need to find out what the proper licensing requirements are for your state and apply for these licenses. You will also need to consider the number of children you are planning to care for and if you have appropriate space in your home. Most daycare providers also provide meals for children, so you will need to be prepared to nutritionally feed the number of children you decide to care for. You may determine you need help so make plans for hiring a well-qualified assistant for your daycare.
State Laws
Some states allow you to watch a certain number of children in your home without a license. Check the particular home daycare business requirements of your state and determine the number of children you will be caring for in your home. Some states require training and a background check before being able to care for children in your home. There are also health and safety requirements you will have to meet. Here is a link to the state daycare licensing requirements for all fifty states: State Licensing Requirements.
Research
Research other daycare centers in your area and find out how they operate. Do they offer half-day plans as well as full-day options? There may also be a need for after school care with transportation provided from the school to your daycare. Analyze what fees other providers are charging. You will want to be in line with your pricing, providing a fair and reasonable price for your services.
Develop a Business Plan
Decide upon a name for your daycare. Be creative and use a name that parents will easily remember. Once you have decided upon a name, make sure you are in compliance with state regulations and have all necessary licenses. You will need to decide upon fees you will charge for your services and payment options for parents. Will the parents be paying monthly or week-by-week? Also, you will need to decide if you will you require a deposit for enrolling children in your daycare. It is also probably a good idea to have a daycare policy drawn up which will be reviewed and signed by the parents when enrolling their children in your daycare.
Advertising
Once you have fulfilled all home daycare startup requirements, decide upon a name for your daycare and written your business plan; you will need to consider what advertising methods you will use. You can access newspaper ads, billboard signs, radio advertising or print up and distribute fliers. Once you establish your daycare business, your best advertisement will be by word-of-mouth from satisfied customers.
References:
https://www.state.il.us/dcfs/docs/summdch.pdf
https://www.babycenter.com/0_home-daycare-licensing_6038.bc
https://www.daycarehotline.com/howtostartadaycare.htm
https://www.daycare.com/states.html