Tips on How to Set Up and Structure Your Home eBay Business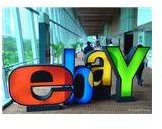 Set-Up
Setting up a business at eBay is easy. Register with the site by providing personal details such as name, address, telephone number, email address and password. Open a PayPal account with an integrated checking account to send and receive payments.
A home e-Bay business, however, requires legal registration. You can register for a fictitious business name and a business permit license at your local county office. Check to see if zoning regulations place restrictions if you plan to stock inventory at your home.
Insurance is not compulsory, but it is recommended to protect you and your business from unexpected disasters. The amount of insurance required depends on your business plan and nature of products you sell.
A successful home business will eventually fall under tax net, so maintaining proper books of account from day one is of prime importance. Separate your eBay account from personal and other business accounts, and open a separate checking account to remove confusion later.
The Product and Business Model
Running a successful eBay business depends largely on the products you offer. As with any business, identify products that:
have demand or buyers
you can source on a constant basis, at prices lower than what buyers would pay
you can ship to the buyer at a reasonable cost and time
is preferably something you are familiar with
You can either source products at low price and sell at high price or you can purchase raw materials, add some sort of value and sell a finished product at a profit.
Use the following tools and resources provided by eBay to give shape to the business plan and identify potential products that sell fast:
search as a buyer to see the existing listings for the product, including price levels and purchase history
make use of helpful supported third-party vendors such as SmartCollector
participate in eBay community forums actively
Think big and start small. The best route to success is to start out in a small way, experiment with different approaches and products and then stick with what offers the maximum scope. Leverage the advantage of a marketplace not restricted by geography or political boundaries to find buyers and suppliers from all over the world.
Inventory and Logistics
The success of any business depends on the ability to source goods at low price to sell high, and selling all or most of the goods at one's disposal as fast as possible. The eBay entrepreneur can employ the Just-in-Time Inventory technique to good effect. Arrange to source the product or material from the supplier on confirmation of the buyer's order to avoid dead stock. Still better, arrange shipment directly from the manufacturer's facility and eliminating the need to maintain inventory altogether.
Irrespective of the inventory model chosen, develop the capability of sending goods across to the buyer quickly. Tie up with a reliable courier and understand their terms and conditions before fixing product price and shipping conditions. Selling something and not delivering by the agreed time is the sure way to attract a ban and loose reputation on which the business survives.
Merchandising and Selling
eBay allows two selling options: auction model and fixed price model. Setting up the fixed-price model is easy and relatively inexpensive. Individual auctions remain convenient when the items to sell are limited and each piece is unique, commanding different prices and specifications. Use both models whenever possible.
eBay merchandising is different from the system in a traditional retail business. Most items face competition from many sellers, and big sales depends on securing virtual shelf space with top listings. The following are some ways to achieve this:
Provide accurate and detailed product description, including clear photographs. Seeing is believing, and the photograph remains the only way customers can see the product before purchasing. A poorly photographed product or a product with no photograph rarely sells.
Make your eBay page attractive. Include search engine optimized contact and promote the same through forums and social media to attract more visitors.
Position the product correctly, in the most relevant category.
Monitor trends and reposition the product based on in-vogue trends.
Pay eBay partners for higher listing.
Customer Satisfaction
Always strive to maintain high seller feedback. Positive ratings from buyers remain the best advertisement, as it impresses other potential buyers and attests for your business's credibility. The following are some ways to secure positive feedback:
Provide a detailed and honest description of the product that not only describes the features and specifications, but also any drawbacks and limitations.
Do not make false promises about shipping time or other conditions.
Offer a 100 percent money back guarantee with no strings attached, provided the customer returns the product in mint condition within a stipulated time, and honor such commitment.
Many buyers do not care to post feedback. Communicate with them, asking them to do so. Establishing a system of sending emails to customers at milestones such as receipt of payment and shipment of product helps in this direction. Adopt a customer-centric business model based on integrity and honesty to convert one-time customers as lifetime customers.
Reference:
Yahoo Small Business. "Starting an eBay Business."
Lendino, Jamie (December 8, 2005). "Structure your eBay business to match your business."
StartupNation's Keys to Starting and Growing a Successful Business on eBay: Turning Your Passion into Your Livelihood." [PDF]. Downloaded from www.etrainz.com
Image Credit: liewcf, flickr.com