Time Management for Work-at-Home Moms: Tips and Tricks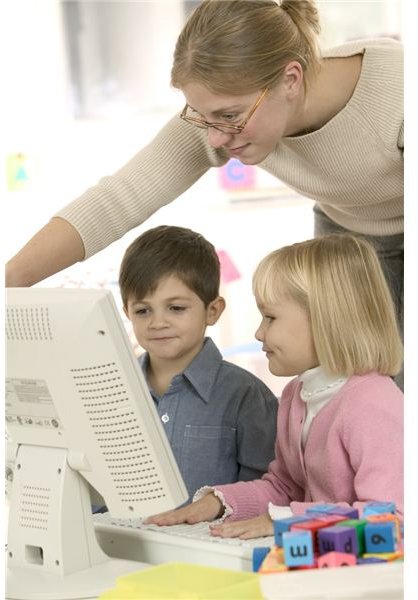 Time Management for Work-At-Home-Moms
Time management is one of the biggest challenges faced by work-at-home moms. These busy moms need to be home for the children, need to complete household chores and need to put in time for their home business as well. Chances are that a typical work-at-home-mom has a hectic schedule from the moment she wakes up in the morning to the last minute she retires at night. Unfortunately, this can be extremely stressful.
The only way to ensure all three tasks are done properly is by managing time effectively, prioritization and setting reasonable goals. Time management skills are easy to understand but hard to implement. The following 10 essential tips on time management for work-at-home-mom will help you follow a basic schedule, stay organized and remain flexible.
Tips for Time Management for Work-At-Home-Moms
Tip Number One: Scheduling the Day
Working at home allows you to be flexible. However, it is a good idea to make a schedule that will help you keep your day organized. This way, you will be able to make most of your time. A plan will help you stick to your goals and accomplish them in a structured manner. The plan could include activities that need to be done with the kids, social activities, household chores, and, of course, work commitments. Doing things without a structure or plan could result in unneeded stress and frustration. Whenever you go to the computer, have a clear vision and purpose as to what needs to be done. This will prevent you from aimlessly surfing the Internet. Your to-do list must include everything that must be done. At the end of the day, tick off all the tasks accomplished. It would surely be a satisfying feeling.
Tip Number Two: Keep Work and Home Separate
The line that separates work and home must be drawn clearly. Both affairs must be kept and dealt separately. Do not try to mix both. For example, while playing with your children do not try to work or vice versa as it will greatly stress you out. It is a good idea to limit the work to one room, probably the room in which your children spend a lot of time. However, ensure you have a comfortable desk and chair there. This way you are able to keep an eye on the children as well as concentrate on your work.
Tip Number Three: Multi-Tasking
**
You have surely heard the famous proverb, "kill two birds with one stone," so why not try this in your daily life. For example, do the laundry or tidy up the office when you are on the phone.
Tip Number Four: Distribute Responsibility and Outsource Work
Just because you are a work-at-home-mom, it does not mean you have to do all the work on your own. Divide responsibility among the children and other members of the family. This helps build responsibility in the children too. If possible, outsource some work to a virtual assistant. This can help reduce the time needed to complete projects as well as be a tax-deductible expense. If your children can help with the admin tasks, why not ask them to help and pay them a price for their services.
Tip Number Five: Hire the Services of a Babysitter or Day Care
Spending a few dollars on some help for a few hours a day can allow you to do excellent work in the meantime. If not work, it could also you to de-stress yourself and take some rest or a quick nap. You can do either while the babysitter or day care teacher entertains your children.
Tips for Time Management for Work-At-Home-Moms (Continued)
Tip Number Six: Take out Time for Yourself
By working at home, you have an extremely demanding schedule. Unfortunately, this can harm your physical and emotional health. What is worse is that it could also indirectly affect your children and other relationships. Thus, it is a good idea to do things that you like. Find time to exercise, go to the spa, shopping, pamper yourself, etc. In addition to this, ensure you and your family have a balanced and healthy diet.
Tip Number Seven: Plan Meal Preparation, Shopping and Other Chores
Simplify and plan well ahead what you will be cooking during the next two weeks. Involve the children and your spouse to discuss what will be cooked and when. This will enable you to limit your grocery visits, saving you valuable time. Ensure the meals are simple and healthy so that you do not have to spend too much time cooking. Keep some convenience food in the freezer for those bad days. Of course, do not make it a habit, as we all know the nutrient content of convenience foods very well. Moreover, plan your household chores similarly. You could do the washing on one day and ironing the next and reserve some time for gardening on yet another day. Start thinking assembly line and get similar tasks done together. This way you would not have to spend more than 2 hours a day on household chores. Get your kids and spouse to help you.
Tip Number Eight: Delete the Time Wasters in your Routine
Of course, you cannot delete the time wasters completely from your life as these things generate fun and satisfaction. However, you can limit them to weekends or just one day a week. This could be anything from TV, to friends calling to chat, to neighbors coming to visit, aimless Internet surfing, etc.
Tip Number Nine: Invest in a Good Timer
Make a timer your best friend and you will never regret it. The timer can be set to let your children know you are free from work and can spend time together, and vice-versa. It can also help you stay on track while you finish work tasks.
Tip Number Ten: Managing the Budget
Budget management seems to be the most stressful activity in many households. This is definitely not fun and can be frustrating. Thus, it is a good idea to set realistic goals and accordingly plan the budget. Try to stick to it. This task will require the support of your spouse.
Effectively managing a house, children and work requires can be extremely difficult for many. However, this can be turned into a rewarding experience with basic time-management, planning, prioritization and organizational skills, which are not very difficult to master.