Job Opportunities in Home-Based Medical Transcription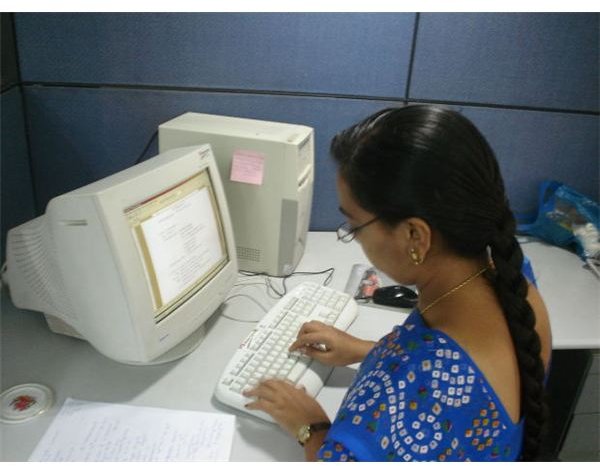 Job Outlook
According to the U.S. Bureau of Labor Statistics, job opportunities exist for medical transcriptionists who work out of their homes. The prospects are especially good for those who receive a medical transcriptionist certification. Several accredited schools offer medical transcriptionist training. Among the accredited schools offering medical transcriptionist training are Spencerian College, Empire College and Penn Foster Career School.
Medical transcription jobs rank among the top five work-at-home professions. With the technology of the internet increasing, it is now possible to find employers hiring medical transcriptionists in other states. Digital transcription makes it possible to work for employers in other states or even across the country. This greatly increases the pool for available employers for home-based medical transcription jobs.
Job Descrption
As a home-based medical transcriptionist, your day will be spent listening to dictations of doctors and other health-care professionals and in turn transcribing them into patient records, medical reports and other correspondence. Medical transcriptionists need strong spelling and proofreading skills. Accuracy is important in all documentation, as these papers will eventually become a permanent part of a patient's medical file. Knowledge of medical terminology is also necessary. Medical transcription is full of medical jargon with references to anatomy, diagnostic procedures, pharmacology and physiology.
Some of the job hazards for medical transcriptionists include sitting in one position for long periods along with eyestrain, wrist, back and neck problems. The home-based employee has an advantage over the office worker in this area. You are not confined to your desk and may get up for breaks frequently, working at your own pace and schedule.
.
Job Requirements
Many employers do not require certification for medical transcriptionist employment but if you want to put yourself at the head of the job prospects, there are two voluntary designations available. These are the Registered Medical Transcriptionist (RMT) and the Certified Medical Transcriptionist (CMT). The RMT credentials are awarded after successful completion of the AHDI level-1 registered medical transcription exam. For the CMT designation, two years of acute care experience using different formats and dictation types is required. Medical terminology is constantly changing, so medical transcriptionists should update these skills regularly to stay in the top of the job market for this occupation.
.
Summary
If you are looking for a home-based business, medical transcription may be the opportunity you have been looking for. The U. S. Bureau of Labor Statistics estimates the growth rate for the employment of medical transcriptionists to grow 11 percent from the years 2008 to 2018 as reported in 2009. Once you establish your home-based medical transcription service, word of mouth by satisfied clients will help you in securing new opportunities.
References:
https://www.worldwideworkathome.com/medicaltranscription.html
https://www.at-homeworks.com/job_openings.htm
https://www.bls.gov/oco/ocos271.htm
https://www.getdegrees.com/e/diplomas/medical-transcriptionist
.