Are There Online Auction Businesses Other Than eBay?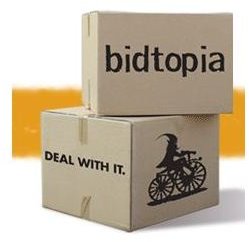 eBay Alternatives
Perhaps you already have an eBay business or maybe you are considering ideas for a profitable work-at-home career. Either way, you can sell just about anything online and earn a decent income, depending on the tools you use and the effort you put forth. eBay is certainly a popular auction site that also gives you the option of running an online store, but it simply isn't right for everybody. Whether you want to branch out or are looking for alternatives, learn about some online auction businesses other than eBay.
Bidtopia
Bidtopia is one of the many online auction businesses other than eBay that asserts its seller-friendliness. Some of the benefits of selling on Bidtopia are that you can include information in your auction details such as your phone number, hyperlinks to your online store and even links to your auctions at other websites.
Points to consider about using Bidtopia include the fact that you cannot set any reserve prices and that all auctions begin at 99¢. Selling on Bidtopia is not for everyone. In fact, if you want to become a Bidtopia seller you must apply and meet specific criteria, including previous online retail or auction experience and a legitimate business location.
The fees for selling on Bidtopia include 4.75% of the final sales price and a small transaction fee for items that do not sell at auction. There are no listing or monthly store fees.
eBid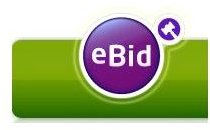 Another of the online auction businesses other than eBay that you might consider is eBid. It is free to list your items on this auction site. There are two types of sellers' accounts. Seller is a free account that provides you with access to the standard auction format, which includes a 3% fee on final selling prices. The Seller+ account is a subscription-based, for a fee account. With a Seller+ account, you do not have to pay listing fees or final value fees.
You can set a reserve price on your eBid auction item. You can also open eBid stores if you have a Seller+ account, and eBid is an official Marketplace Partner of Google. This means that, provided your auction meets the criteria, your item will be automatically uploaded to Google Shopping.
OnlineAuction

OnlineAuction.com is one of the online auction businesses other than eBay that offers a variety of account levels to which you can subscribe. You can subscribe as a Seller for a monthly fee of $8. With this type of account, you can bid without limitations, use the chat rooms and other features and sell as many items as you wish with no listing or final value fees.
A second account option is the Founding Member account, which gives you all of the features a Seller receives along with auction enhancements, a CD with instructions for buying and selling online and a special icon that identifies you as a founding member. This account costs $196 for the first year and $96 for each subsequent year.
ePier

One of the online auction businesses other than eBay is ePier. ePier is an open-source e-commerce project that does not charge listing or final value fees In addition, if your auction item does not sell, you do not pay any fee. There are fees related to additional listing options, such as featuring your item on the home page or in a category, or adding a reserve price.
If you are seeking an online auction store, you can obtain an ePier Storefront for just under $10 a month.
Choose one or more of these online auction businesses other than eBay that best suits your needs, and your work-at-home business will be booming in no time!