Database Management Solutions That Work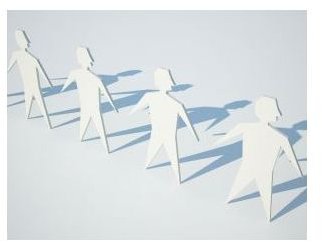 Why You Need a Database
When setting up your office, make finding a home based database management solution a top priority. Before you know it, you'll have a pressing need to store client information, contact information of prospects, information for vendors and suppliers, and a lot of other data that you can no longer fit on post-it notes. A disorganized business fails fast. A database management system can help your business stay in tip-top shape.
Quickbase by Intuit
The favorite home based business accounting software is most likely Quickbooks, however, Quickbooks users may not be aware of Quickbase. Quickbase database management software is great for home based businesses and user-friendly, as you've come to expect with Intuit products. It's a web database, which makes it perfect for database management. You can build a virtual team and work together online without transferring database files back and forth. You have the benefit of managing your databases online and you avoid the risk of losing information on your personal computer that you build up over time. There's also the flexibility and convenience of accessing your files remotely.
Act! by Sage Solutions
Customer relations are a daunting job for home based business owners and a database management system can help. ACT! is a leading contact and customer manager that will help you optimize your customer relationships to improve your bottom line. One bonus of ACT! is that it interacts with Microsoft Office. It also makes it easier to keep up with leads as all your information is stored in one place. ACT! keeps up with it all, including scheduling and reminders so that you don't have to. You'll be more productive with ACT! and you can focus your attention on even more pressing business tasks that would otherwise be left undone.
AWeber Email Marketing Software by AWeber Communications
Home based database management solutions should not be optional if you want to run your business effectively. Budget for them and include them as part of your start-up or expansion costs. Email campaign management is a major component. If you work hard at email marketing, you'll begin to generate a list of hundreds of subscribers who want email updates or newsletters from you. Sending emails to each one is time consuming. That's why you should consider AWeber. It manages your contact lists for you and integrates an e-commerce cart for your convenience. It allows people to unsubcribe from your email list per their request so that you don't have to do it manually. You can set the program to send emails to certain contacts based on their response or non-response comments to current business offerings. It can also instantly add subscribers and contact information for you. AWeber is a must-have tool for your home based business, especially if you plan to do a lot of online marketing.