Home Based Business Help: Where to Find Ideas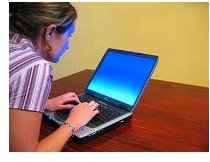 Why Home Based Businesses Are Different
Finding home based business help is not as easy compared to getting help for other types of small businesses. Many government agencies and non-profit and private companies that serve entrepreneurs assume that you will serve customers and clients outside of your home and are geared toward bigger business. There is also a lot of information about freelancing or telecommuting, but outside of books and blogs, it can be hard to find specific advice for a home based business.
Like-Minded Home Based Business Owners
Reading about being a business owner doesn't compare to experiencing it for yourself or learning from the experiences of others. You'll avoid more mistakes by asking a veteran home based business owner for tips on how they did it. The business owner doesn't have to be someone who is running a business just like yours, but they should value the same things you do and operate their business based on the ethics that you cherish. For example, you don't want advice from a business owner that uses deceptive Internet marketing practices to make money no matter how successful they are. Here are tips for finding people willing to share their challenges, solutions, and advice as well as home based business help:
Use social media to networking, such as Twitter, Facebook and LinkedIn
Attend local workshops geared to home based business owners and network with attendees
Ask anyone who owns a business for referrals
Make an announcement at group and organization meetings that you'd like to network with a home based business owner
Research local businesses in your area which are most likely to be a home based business
Contact your local Chamber of Commerce for the names of members who are home based business owners
The best form of advice is that which comes from someone who is successfully running one of their own home based business.
Micro Business Training
Colleges and universities across the country offer courses, workshops, and micro-business training geared to providing home based business help. For example, the Center for Women and Enterprise in Rhode Island offers micro business training. You'll learn a lot, have the chance to ask questions, and network with classmates who are in the same boat as you. Brainstorming solutions or discussing concerns with other business owners is extremely helpful and a class or workshop is often a great place to start.
Contact your local community college or economic development center to see if they can aid you in finding home-based entrepreneurs.
Entrepreneur.com
Entrepreneur Magazine is a leading resource for all types of businesses and the online magazine offers excellent home based business help as well. The writers are often home based business owners themselves and share real life "dos and don'ts" for running and marketing your business. It covers everything from legal considerations and insurance to home based business ideas. If you're thinking about starting a home based business but don't know which business to start, read one informative article posted on Entrepreneur.com, 55 Low-Cost Home-Based Businesses.