Is a Home Based Golf Business Opportunity Right for You?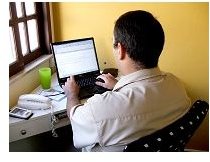 A Home Based Golf Business?
When you think of business ideas that align with your passion, a home based golf business probably doesn't come to mind. A miniature golf course or some other brick and mortar business is what's often associated with a "golf business." Before you dismiss the opportunity to merge your love of golf with an entrepreneurship venture at home, consider the following possibilities.
Golf Course Guides
If you're a writer and want to serve a community of golfers, publishing golf course guides may be right for you. Even if you're not a writer, it's still a home based golf business opportunity that you can pursue if you have management skills. Your primary job would be to manage a team of writers, editors, graphic designers, salespersons, and printers to ensure timely and accurate golf guides.
Although there are franchise opportunities that offer turn-key opportunities to start publishing guides, you are better off investing the money into building your own business. Locate business seminars and workshops at nearby colleges and universities or take a course online if you're nervous about approaching the publishing business without the extra help from a franchisor. Your local Chamber of Commerce may also offer workshops in sales and publishing as well as a mentor to help you start and grow your own business. The way to make money from golf course guides is through selling advertisements to businesses in the locations where popular golf courses are located along with seeking national companies that want to target golfers in various areas.
Create an Online Golf Community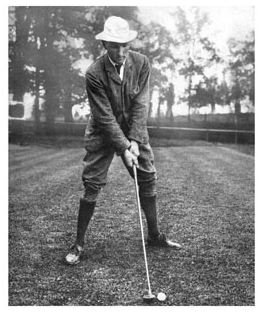 You can also organize an online community around one common interest: golfing. Online businesses are one of the best types of businesses to start at home and a home based golf business is no exception. There are a couple of ways to make money with an online golf community. You can blog about golfing, sell golfing advertisements or explore the affiliate golf product marketing world.
Clickbank.com offers various golf related products you can sell through your website for a commission. Another option is to organize and moderate forums on your website for members and others to ask or answer questions about golfing. You can earn ad revenues and include a resource section to sell your own products along with offering items from golfing wholesalers. Question and answer websites, like Answerbag, Wikipedia Answers, and Google Answers have increased in popularity because people have trouble finding answers to questions on the web. Consider creating your own Q&A website about golfing and invite golfing experts to participate. You can make it a members-only site and charge a monthly subscription fee. People seeking answers to golf questions can pay you for a private email answer and in return, you gain income.
Amazon
There's a reason why Amazon corners more than one-third of online sales. People love the service, delivery of products, security, guarantees, and the easy price comparisons offered by Amazon. Golfers use Amazon too and they're looking for products to buy to improve their game. Books, golf equipment and balls, clothing, and shoes are just some of your product options.
Further, it's not necessary to store inventory in your home. Find and work with wholesalers that will ship products directly to your customers. When you receive orders through Amazon, set up an email or fax system with a wholesaler who will drop ship the items on your behalf. One problem is that some wholesale shippers keep their company label on the shipping box which can compete with reorders. One of the largest worldwide drop shipping directories on the Internet is published by Worldwide Brands.
There are no get rich quick pathways to starting a home based golf business opportunity, however, with hard work in a business you love, you can be profitable.