Learn About Work From Home Nursing Positions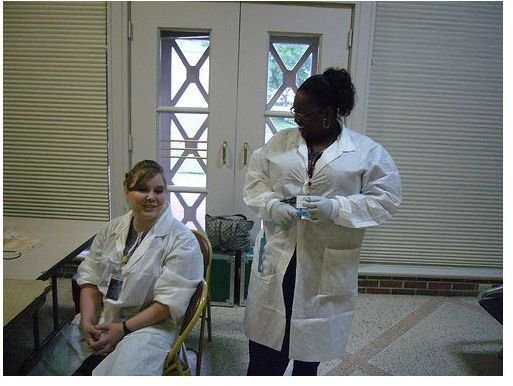 Work From Home Nursing Positions
Work from home jobs have been gaining in popularity in recent years. And, it's no surprise since it provides more freedom for employees, especially parents with young children. Employers like it as well since they don't need to worry about finding a desk and working space for the employee. Plus, work-at-home employees tend to be more loyal than their in-house counterparts. In recent years, even the healthcare industry has gotten on the at-home bandwagon, even allowing nurses to work from home.
While it wouldn't seem that such a hands-on job could be adapted to the at-home work environment, work from home nurses can do non-direct patient care activities. This can include reviewing patients' files and provided advice over the phone. They can do things like telephone triage or case management remotely as well.
Telephone Triaging From Home
Telephone triage has become a very popular way for nurses to use their skills and still work remotely. Basically, the home becomes an in-bound/out-bound call center. Nurses can call patients who have chronic diseases directly and work with them over the phone. Or, patients can call nurses with health questions.
One company offering telephone triage work at home positions for nurses is McKesson. The hours are flexible, and the pay is competitive. Requirements include an ADN degree, documentation skills, assessment skills and acute nursing experience.
At-home Case Management Work
As mentioned previously, the role of the case manager can be transferred to an at-home position. Work from home nurses work with the patients, physicians and other professionals to come up with a health management plan for the patient. They can also evaluate medical claims remotely as well.
Generally, to be considered for a work-from-home case manager a RN license is required along with three to five years of clinical experience. Candidates need to have good time-management skills, strong computer skills and the ability to work with others. Companies offering work from home case management nursing positions, include Bunch & Associates and Intracorp.
Medical Transcriptionist
While typically not a nursing position, medical transcription can be a way for nurses to work from home and still use their medical knowledge. A large advantage of medical transcription is that there are no set hours. If a parent needs to take their child to school or after-school activities, transcription can be done at night or while the child is at school.
The role of the transcriptionist is to listen to doctors' or other medical professionals' recordings and type up verbatim reports based on those transcriptions. This type of work requires an ear for accents since many doctors are foreign. And, an understanding of medical terminology is required. This is why this is a great option for a nurse looking for at-home work.
Many community colleges and third-party courses offer medical transcription courses. Usually, these courses are only a few weeks. From there, the medical transcriptionist can either work directly for a company or become an independent contractor. Since many nurses already have a relationship with hospitals where they have worked, t he independent contractor choice may be a great option for them.