Considering a Faith Based Home Business? Avoid 3 Faith Based Business Scams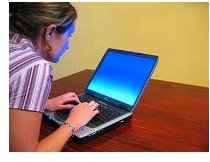 Recognizing Faith Based Home Business Scams
There's something so wrong about faith based business scams, but they're out there. Scammers count on the fact that many new work-at-home professionals and home based business owners will try anything to make money. Throw in the words "faith based", and people will close their eyes and blindly sign up, when they know better. Don't get scammed by thieves who want to take advantage of your desire to work in a faith based business. Many of the scams that are out there seem to recycle with new names every year.
1. Faith Based Craft Assembly
If it were that easy to make money from home with a work-at-home job doing craft assembly for a company, then many people would be doing it in their homes. More parents would work from home, alongside their at age children putting together crafts. The reason why there isn't a mass movement back home to run a faith based business putting together crafts, is because most of the "opportunities" are really scams. You won't see a paycheck, and worse, you'll pay money to enrich a scammer, with the hopes that you'll see a return on your investment on a start up kit. Don't fall for these home business schemes. Start your own crafts business if you want, and promote it at craft fairs, online and through advertising.
2. Envelope Stuffing
Adding the words "faith based" to envelope stuffing doesn't change the fact that most of these home business opportunities are scams. The way it works is scammers promise to send you pre-paid postage envelopes with addresses to stuff. The payment is a flat rate per envelope, around $1 or so. The catch is that you have to send money to receive the envelopes, and they claim that you'll get your money back and more. Don't get ripped off or enticed by companies just because they appear to be promoting faith based materials. A scam is a scam, and it's really bad when faith is used as a means to deceive others. Don't fall for it. There are legitimate faith based business ideas to start and pursue, and stuffing envelopes is rarely one of them.
3. Faith Based Multi-Level Marketing Schemes
Most multi-level marketing (MLM) schemes are scams. Faith based ones are the worst, because of the products they peddle, and the scammers' willingness to use faith to trap people. While everyone is responsible for their own actions, and it could be said that anyone who falls for these get-rich-quick schemes deserves it, the "network marketers" also bear responsibility for their (sometimes illegal) actions. Like any other MLM scheme, the people at the top do well, while you enrich them with membership monies and your purchase of inventory.
The best way to make money from a faith based home business is to find and do honest work. You know it, but a friendly reminder (or admonishment) is helpful every once in a while.