Learn How to Start a Home Wine Business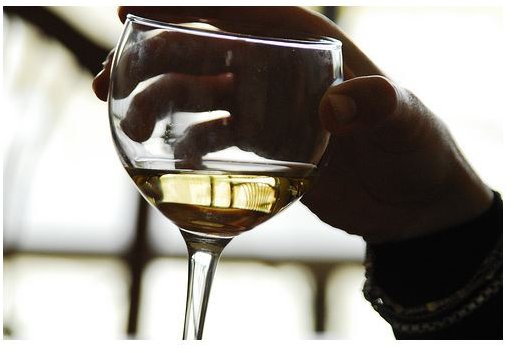 Start Your Own Home Wine Business
If you enjoy drinking wine, you may have considered creating your own at-home wine business. A few years ago, this might not have seemed possible, but lately there have been a number of opportunities popping up that are offering home-based wine businesses for entrepreneurs.
Companies like the Traveling Vineyard and the Wine Shop at Home provide home-based business opportunities for those interested in wines to become independent wine consultants. In effect, consultants create their own home wine business by franchising with the company.
Eliminate Home Wine Business Liability
These independent wine consultants are similar to some of other independent consultant businesses out there, including the Pampered Chef. What's nice about these opportunities is that professionals have the freedom to run their own business while the corporation takes care of the legal matters.
Since you will be serving wine to consumers, there are laws that affect this type of service that can be time consuming to learn and expensive with regard to required licenses. The corporations that run these home-based wine businesses have already taken care of the legal matters for the would-be wine business owner. The wine consultant merely sets up the wine tastings.
How to Run a Wine Tasting Event
Generally, the home wine business runs like this. A professional will arrange a wine tasting with a host. The host will provide appetizers and/or food courses. The wine professional pairs each wine with selected food choices so invited guests can see how the chosen wine taste with certain foods. At most events, guests are offered up to five wines depending upon the number of food courses available.
Wine consultants provide the wine and glasses for the event, pair the the wines, and co-host the entire event. Guests can be invited by the host, but generally wine professionals will also try to secure invitations to ensure that the event is a success.
Pros and Cons of a Home Wine Business
One of the benefits of running a home-based wine business is that wine professionals will be able to taste a variety of wines not available in stores. Plus, consultants will be able to learn about the wines they are serving and share that knowledge with others. Consultants can also arrange their own schedules.
The downside to the home wine business is that professionals do not get rich doing this. They are basically holding the events for the extra money. The average consultant makes around $100 per event plus some residual money from re-orders.
It is, however, a good way to start a home wine business or at least get your foot in the door of the wine business world. If someone tries to start such a business by themselves, they would have to negotiate rates with wineries, see if the wines could even be imported to their state, and deal with local and state liquor laws. Creating a franchise business this way allows a would-be wine professional to start right away with little up-front or business start-up costs.
The home wine business is a good way to start your own business doing something that you really enjoy. It's also a great way to diversify your present home business. Or, if you're a stay-at-home mom or dad, it could be an excellent way to make some money on the side.