Requirements to Work From Home as an Appointment Scheduler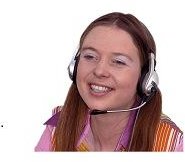 Work from home as a scheduler, and enjoy the freedom of being your own boss. An appointment scheduler is not the most flexible work at home option, but it's a far more flexible than going to a job outside your home every day. Customer service skills (and patience) are key in this job, and if you have the skills to match, there are several jobs available.
Job Duties
Your duties when you work from home as a scheduler will vary, depending on for whom you work. If you plan to launch a home based business as a scheduler, then you can determine what you will or will not do. Typical job duties include:
Answering incoming calls
Calling prospective and existing clients to solicit business
Calling employees to schedule work days and assignments
Scheduling appointments for patients, clients, customers and others
Scheduling in-person meeting appointments between businesses
Research and planning itineraries
Experience as an appointment scheduler is a bonus, but not a requirement to being hired. Companies are interested in seeing proof that you are trainable, or that you have acquired the skills necessary to do the job in your employment history.
Skills
Excellent communication skills are what will make you most marketable to a company, along with professional phone etiquette. You may be the first person that a prospective client contacts when they call the company for which you work. If you fail to handle calls in a professional, competent and polite manner, the company can lose that business. For that reason, companies want assurance that you can handle questions or complaints that come up as you set appointments.
A close second to communication skills is organizational skills. When you work from home as a scheduler, you have to juggle many calls, and keep track of them all. If you are not a detail-oriented person, this may not be the job for you.
Education and Training
Many companies require a high school diploma or equivalent education. Fewer companies require a college degree or other form of higher education. You can also highlight past and current work, volunteer work and internship experience that are relevant to the jobs for which you are applying.
It is important to find a company that is willing to provide training, in order to be successful. Many companies do offer no-cost training, and you should never pay for training or training materials. Any company offering you a job opportunity that requires you to pay for training is a scam.
Pay
Expect to make anywhere from minimum wage to $20 per hour when you work at home as an appointment scheduler. It depends on the company doing the hiring, and the scope of your duties. Some companies pay a flat monthly rate (based on an hourly rate), and you may be able to earn a bonus if you meet different goals set. You are guaranteed work for a certain amount of hours each month as long they continue to hire you, which is appealing to some who do not want to start their own business from scratch. However, your potential for earning more money is higher if you have your own clients. You can charge higher rates, but you have to remain competitive or fewer business owners will retain your services.
Major job websites, such as Monster, list opportunities to work from home as a scheduler. Check as many job boards as you can on a daily basis to find work.