Learn How to Make Money in Home-Based Paint and Auto Body Shops - Tips for Managing Your Business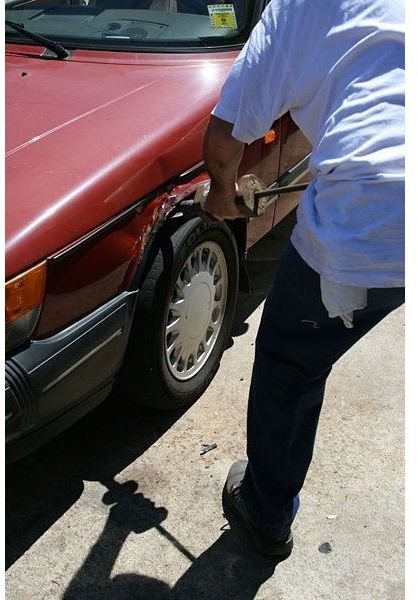 You Already Have the Skills
Most auto body and paint techs master their field by working for others or attending technical schools. If you already have the skills, why not consider a home-based paint auto body shop?
While you may be limited to the types of auto body and paint repairs you can do at home, it's possible to contract out some of the larger elements of your jobs such as frame machine adjustments and alignments and still be profitable.
Where to Begin
There are items including licenses, equipment, and supplies that you will need to begin your home-based auto body and paint repair business:
Be Legal - Painting a car does cause fumes so make sure you have a space dedicated to painting that is equipped with proper ventilation. You should also check with your town's zoning laws to ensure you are allowed to start a home-based paint and auto body shop and if any permits are required.
Startup Expenses - Read the article How Much Does it Cost to Startup a Small Business for tips on needed capital and other required startup expenses.
Tools – Ensure you have the right tools such as welders, rubber mallets, spray guns, bonding paste, buffers, and painter's tape. Along with industry standard tools, you should also have a good selection of basic mechanic tools in case a mechanical element needs to be removed, repaired or replaced. Consider investing in a compressor to help run your electric tools and spray guns.
Safety – With paint fumes and welding, you need to protect yourself. Companies like Eastwood offer a wide selection of industry tools and equipment along with needed safety supplies such as goggles, gloves,) offer a wide selection of industry tools and equipment along with needed safety supplies such as goggles, gloves, masks, and respirators.
Outsourcing – If you're thinking about how to make money in this type of business, there are some repairs you may have to outsource. Large equipment such as frame and alignment machines can be costly. Consider working with local paint and auto body shops and ask for a wholesale discount if you have a job that requires these types of equipment. Make sure you charge your customers a percentage above the wholesale cost to see true revenues.
Paint – Along with typical industrial paint suppliers, you can also utilize local body and paint shops to help you with your paint needs. If you utilize local shops, ask if you can use their paint matching system machine to make sure your paint codes are correct.
Advertise – Make your own brochures and business cards, and advertise your business in your local newspaper. Gain customers through word of mouth. Offer minor free jobs in exchange for customer referrals.
Franchise Home-Based Opportunities
Some companies such as Paint Bull have full paint repair systems that are easily carried, can be used at your home and even taken to a client's home. Most of these companies will require a small investment to obtain required kits.
Bumper Doc offers paint-less dent repair system kits for the home-based auto body and paint shop. These dent repair systems are becoming quite popular especially due to the rising costs of auto insurance deductibles. Again a small investment will be required to obtain their system.
The Business Side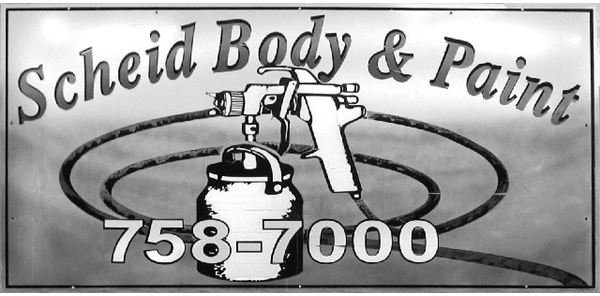 It's important to remember the business side of your business. If you are required to charge and pay sales tax, make sure you apply for a license and file taxes accordingly. Keep good records through free or inexpensive accounting software to ensure your sales are covering all your expenses in order for you to make profits.
Obtain business liability insurance if you venture into this business. If you damage a vehicle, business insurance will come in handy.
Seek the advice of an accountant on an annual basis to help you understand the financial side of your auto body and paint repair business along with help in filing annual tax returns.
Get tips from friends or mentors who have already started a home-based car repair business and ask them to aid you in setup and ensuring you cover all the aspects of your business.
Learning how to make money in a home-based paint and auto body shop requires some technical knowledge, making local contacts, finding the right vendors, possessing the correct tools, and getting your name out there to gain repeat and new customers.