Start Up a Top 10 Home Based Computer Service Business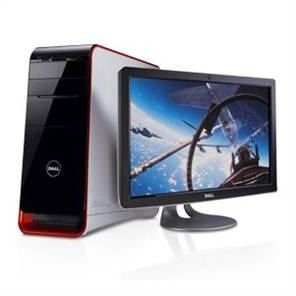 When the economy is bad and we are in a recession, some businesses actually thrive because they help customers save money. Rather than buy a new computer, many people prefer to fix or upgrade their current PC.
By starting a home based computer business, you can cash in while helping your customers save money. You will need to know quite a bit about computers to be successful with some of the ideas presented here, but with a little knowledge, you can easily start any one of the top 10 home based computer businesses on this list.
Top 10 Home Based Computer Businesses
**
1. Computer Purchase Consultant – As a consultant, you can help people make the right decision when buying a new computer. Many people are concerned when buying a new computer that they may not be making the right decisions and buying an out-of-date computer before they even set it up. Help them make the right decisions and you have provided a lot of value to them, value for which they are willing to pay.
2. Computer Repair Services – For those customers not interested in buying a new computer because of the economy, you can make money repairing peoples' computers for a decent profit. Like cars, many people do not understand the inner workings of a PC. Help them repair their current computers and you'd be surprised what people will pay for this service.
3. Wireless Network Setup – As more and more households have multiple computers, the need for a simple wireless network to connect everyone to the Internet is growing. However, wireless networking can be a complicated subject. Help people setup their home wireless networks and make money providing the service.
4. Computer Tutor – On the education side of things, you can setup programs that help people learn to use their computers. For this one, you can run classes that target adults, children, and the elderly. Just make sure your rates are competitive with local community colleges and extension courses offered in your area.
5. Upgrade Specialist – Some people get stuck between an aging computer and reluctance to buy a new one. By providing upgrading services in the form of choosing and installing new hardware, you can help people save money and make some for yourself in the process.
6. Data Backup Specialist – You'd be surprised how many people still don't backup their computer data. Provide services such as purchasing backup hardware, consulting on using cloud computing, and even going to people's homes to do the backups for them.
7. Computer Setup Specialist – For customers who do buy a new computer, help them make sense of the various wires, plugs, and ports on their new purchase.
8. Computer Cleaning Services – The grime and dust bunnies that build up in a computer can slow it down, cause it to overheat, and even present a fire hazard in extreme cases. Clean people's computers inside and out and help breathe new life into an older computer.
9. Custom Computer Building – If you have the skills, you can build custom computers that fit the exact needs of the customer. Here, you have the option to build economy or high-end machines depending on the size of the customer's purse.
10. Fresh Install Services – Many computer owners wish they could start over with their current PC but lack the confidence to reformat their hard drive and reinstall the operating system and programs. Provide this service and you can help customers save money and get a more efficient machine in the process.
Conclusion
Remember that you are not limited to just one of the home based computer businesses above. Combine several ideas into one package and offer a discount for hiring you for multiple services. For example, build custom computers, setup wireless networking, and setup the computer all in one discount service package. Offer a free fresh install or computer cleaning service in 12 months and you are on your way to a successful home based computer business.