High Fashion Jewelry Home Based Business - Ideas and Startup Tips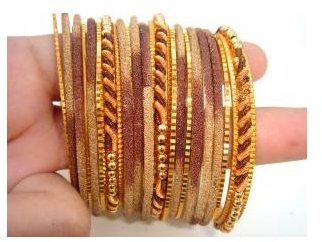 Is Selling Jewelry From Home Right for You?
If you're looking for a fun way to earn money, starting a high fashion jewelry home business just might be the right choice for you. Whether you're looking for a home based business that you can build part time or if you are seeking an opportunity to build a full-time career, working as an independent consultant for one of the well-known direct sales jewelry companies can be a great way to start earning money from home without a significant up-front investment to get started.
About Direct Sales Home Jewelry Businesses
As with most direct sales business opportunities, you must sign up as a consultant with the company you choose. Each company has its own program and requirements. Typically, consultants are required to pay a fee to get started. The initial fee covers a starter kit that includes training and sales materials, as well as product samples.
The majority of sales for high fashion jewelry home based business companies tend to be made through home party open house sales events. Representatives recruit people to serve as party hostesses. The hostess invites her friends to drop by during the event and collects catalog sales. She earns free jewelry based on sales volume and the consultant earns commission on each item sold.
High fashion jewelry home base consultants can also sell the products they represent via website sales, participating in expo events (such as booths at trade shows, festivals, and other types of selling opportunities), conducting fundraiser shows, individual sales, and through other selling venues.
Recruiting and team building can lead to significant leadership income with any direct sales company. In addition to earning a sales commission on merchandise sold, direct sales representatives can also boost their earning potential by recruiting other people to become consultants for the fashion jewelry company that they have chosen to represent.
Individuals who work as representatives of direct sales companies function as a self-employed independent contractor, working (and earning) as much or as little as you want based on your own productivity, and within the parameters established by the company you represent to maintain an "active" status.
Examples High Fashion Jewelry Home Based Businesses
Lia Sophia Jewelry – Lia Sophia carries a full line of fashion jewelry at several different price points. The starter kit that new consultants receive has everything needed to host five jewelry shows, and representatives who get their businesses off to a strong start have an opportunity to earn product samples that can be worn or displayed to boost sales.
Premier Designs – Premier Designs is one of the most popular home jewelry business opportunities. The company offers a wide selection of quality fashion jewelry merchandise at a variety of price points. Consultants are not required to maintain inventory and there are flexible customer service options. Products can be shipped directly to customers or to the consultant, making it possible for you to choose to deliver merchandise sold personally or elect for direct-to-customer delivery so that you can focus on other aspects of your business.
Silpada Jewelry – If you like the idea of representing a line of quality, handcrafted, sterling silver jewelry, consider signing up to work as a Silpada representative. According to the company, the average sale total for Silpada parties is $950, making parties lucrative for consultants and hostesses alike.
If you enjoy jewelry, the high fashion jewelry home based business may be right for you. Explore some of these opportunities or if you are a jewelry maker, consider local venues for consignment sales.
Resources
References:
Image Credit: Sxc.hu (Irum Shahid)