Operating a Home Based Bridal Consultant Business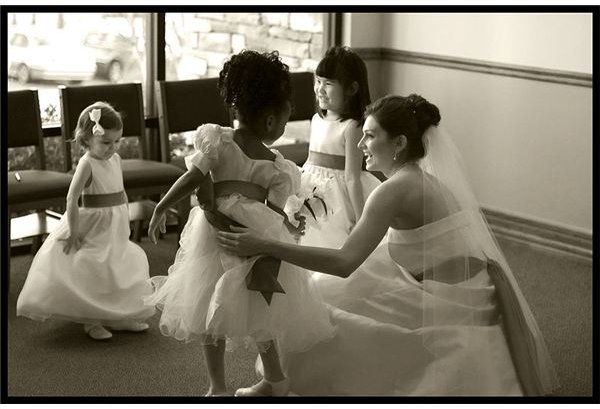 What Does a Bridal Consultant Do?
Making the idea of becoming a home-based bridal consultant come true is an excellent choice for an entrepreneur – even for one who might be new to the home office setup or taking the leap from paid employment to contract work. One should be naturally equipped with strong problem-solving and interpersonal skills as well as the ability to maintain grace under fire.
Other much-needed skills include the ability to keep and maintain records, organize data and memorialize telephone conversations and in-person communications. Avoiding misunderstandings down the line and keeping a close eye on a tight time-line makes the work of bridal consultants comparable to that of a time keeper and appointment setter. Although it is true that over time the professional gains a better understanding of the time lines involved, at least at the onset the meticulous recording of times and deadlines is a must.
Common Tasks Associated with a Wedding
Generally speaking, bridal consultants undertake a number of tasks:
The bridal consultant (or wedding planner) meets with the bride and groom to discuss initial plans, themes, dates, a budget and also an initial draft of a guest list.
He or she also coordinates wedding plans with extended family members, who participate in the various planning stages of the event. It is here that the consultant shines in her ability to deal with various people from different ethnicities and backgrounds.
The entrepreneur helps the bride to set up gift registries, secure florists, find a cake shop and helps with the rental of a venue for the ceremony and also the reception.
Concurrently, a bridal consultant frequently has a hold – albeit loosely – on the purse strings and strongly urges the bride and groom to stay within a previously defined budget.
On the day of the wedding, bridal consultants turn into human resources managers and traffic directors: they ensure that ushers, valets, flower girls and ring bearers, caterers, florists and anyone else who participates in the event is at the right place – on time. Last minute wedding jitters must be soothed, while stress-induced interpersonal drama between in-laws needs to be averted.
It is apparent that a lot of the work is done by phone or in person via travel and face to face meetings. Not surprisingly, bridal consultancy is an excellent commercial venture that can be entirely home based. Bridal consultant work that is done within the confines of the home office usually revolves around record-keeping, phone communications and client meetings.
Bridal Consultant Training
There is more to becoming a bridal consultant than merely helping out a good friend with a wedding and then building a website and trying to do it commercially. A number of bridal consultant schooling options exist, most of which teach aspiring wedding planners the ropes of the field as well as the back-office setup. Courses of study include:
Bookkeeping and budgeting
The basics of the hospitality industry and also the various positions within the hotel management change of command
Diplomacy and interpersonal skills; conflict resolution and stress management
Event planning techniques
Bridal consultant training can be done locally at an adult education center or through a city's recreational programs. There are also wedding planner distant learning courses available. Examples include those offered by the U.S. Career Institute or the Penn Foster Career School.
Joining a Professional Organization
The American Association of Bridal Consultants(1) is a professional organization that offers continuing education, a member health insurance plan, liability insurance coverage and a referral registry. A home based bridal consultant should look to the American Association of Bridal Consultants as a premier networking tool, but also as an organization that can help bolster a resume and let the entrepreneur stand out among the competition.
Trade organization membership is a sign that – even though home based – bridal consultant professionals take the work seriously and agree to abide by the ethics rules set forth by a national organization. This added credibility may make the difference between successfully wooing a client and watching her choose a different wedding planner.
Nuts and Bolts of Being a Home Based Bridal Consultant: Is the Home Office Job for You?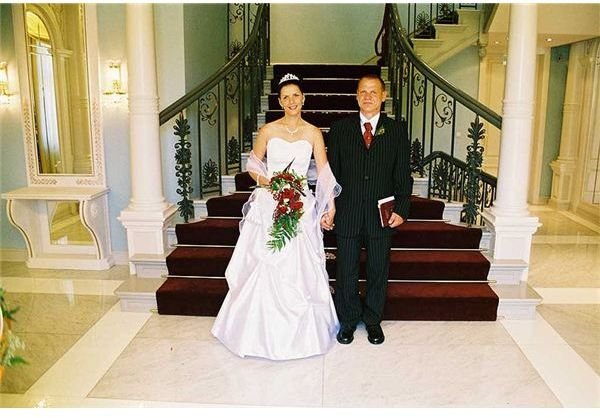 After determining the skills needed to succeed in the industry and perhaps also undergoing some bridal consultant training and joining a trade organization, there is still more to becoming a home based bridal consultant: handling the day to day work.
The Bureau of Labor Statistics(2) outlines that self employment is the primary means of working in the bridal consultant business – in 2006 it was to the tune of 80 percent of wedding planners, who worked for themselves. The entrepreneur works outside the standard nine to five schedule and is on call during holidays, nights and weekends.
The stress of the profession can make day to day operations as a home based bridal consultant difficult. When the entrepreneur juggles two or more weddings concurrently, the stress increases dramatically. Consider also the amount of time required per wedding: an experienced wedding planner may spend roughly 100 hours on an average wedding. A new bridal consultant may spend significantly more time on the same occasion.
Sources
American Association of Bridal Consultants (accessed March 23, 2010)
Bureau of Labor Statistics. "Jobs in Weddings and Funerals" Working with the betrothed and the bereaved" (accessed March 23, 2010)