How to Start an At Home Laundry Business - Startup Ideas for Entrepreneurs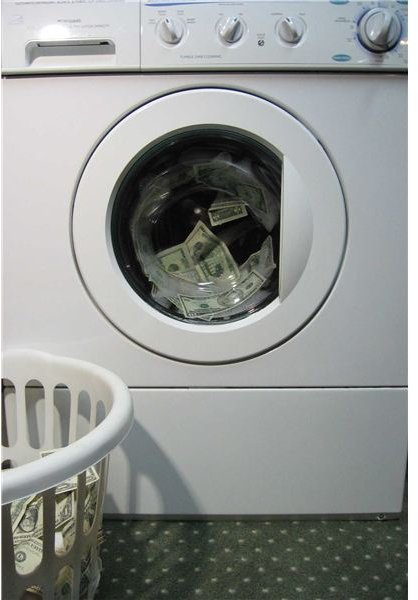 Overview
As with any home-based business, there are many factors to consider before starting up a laundry service. You must think about the space needed, the variety of services you wish to offer, the rates you will charge and how you will acquire customers. Read on to learn about how to start an at home laundry business.
Location
If you are planning to offer laundry services to just enough clients to keep you dryer busy most days, you may think that all you need is a washer and dryer. While this is certainly a good start, you will want to consider whether you have other appropriate locations in your home as well.
For example, there will most certainly be items that cannot go into the dryer, so you will need a place to hang those pieces. While a clothesline is nice, don't forget about days when inclement weather bars you from hanging laundry outdoors.
Can you designate a place to keep dirty laundry prior to washing it without the risk of it being mixed up with your own dirty clothing? You will also need somewhere to sort the items prior to laundering them, a clean, flat folding station, room to iron if you plan to offer ironing services and a place to store clean, pressed and folded laundry. If you have pets, the folding, ironing and storage areas should ideally be located in a pet-free part of your home to prevent hair and pet dander from marring your hard work.
On the other hand, perhaps you want to know how to start an at home laundry business for several clients each day. Unless you happen to have a couple of washing machines and dryers, you may wish to consider carting your work to a nearby laundromat. If so, it is advisable to seek out several self-service laundry facilities near your home as there is a good chance that some will be busier than others on any given day.
Be sure to test the appliances to ensure that they perform to your standards. You may even wish to talk to the owners of these locations to see if they will give you any discounts since you plan to bring them plenty of business. You will have a better chance of getting a deal at an attended laundry facility, as they can usually start the machines free of charge.
Photo credit: sxc.hu/KarenBarefoot
Services
When considering how to start an at home laundry business, you can decide to offer as many or as few services as you choose. For example, you may opt to limit your services to washing, drying and folding or hanging items. If you wish to make other services available–and possibly broaden your customer base–there are several to take into account including pick up and delivery service, hand scrubbing collars, stubborn stain removal, the use of green laundry products and ironing.
Photo credit: sxc.hu/sulaco229
Rates
Another key part of deciding how to start an at home laundry business is establishing how much to charge. Determining your rates depends on several aspects of your services. You must factor in the costs you will incur, including wear and tear on your appliances, water, gas and electricity if you plan to launder the items in your home; the cost to use washers and dryers as well as gas and use of your vehicle if you plan to wash clothing at another location; laundry products such as stain treatments, soaps and softeners; and other costs such as hangers (if you plan to supply them) and laundry wrap such as plastic that dry cleaners use or butcher paper and twine. You will also need to determine how much to charge for your time. Calling other laundry services in your area and requesting quotes can help you determine a fair yet competitive rate. Many laundry services charge by the pound or load. You may also wish to create a "menu" of extra services that can be ordered "a'la carte," such as ironing, stain removal or pick up and delivery.
Advertising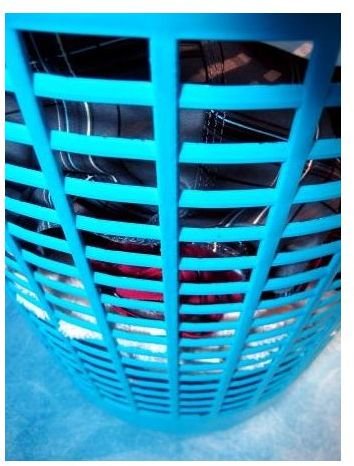 One way to advertise your home laundry business is to place an advertisement offering free laundry baskets or bags to a certain amount of customers who are the first to do business with you. Purchase or make decals or iron-on transfers with your name and phone number. Place the decals in the bottom of the laundry baskets or iron the transfers onto cloth laundry bags. You can set a special rate per basket or bag for a limited time, as well.
For other advertising ideas, check out Advertising Your Home Business for Free and Using Digg and Stumle Upon To Attract More Customers.
Photo credit: morguefile.com/alvimann
Other Considerations
As with any home based business, there are other considerations to be made when learning how to start an at home laundry business. Check out the Bright Hub library of articles and tutorials for more help and information, including Essential Steps to Take During Business Start-Up, Checklist for Running a Small Business and Home Business Ideas A to Z.