What Are the Best Marketing Tips for a Home Based Boutique?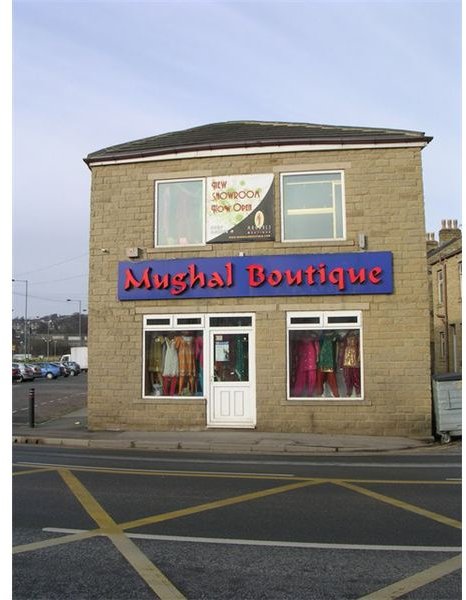 Building a Marketing Plan
The basic requirement of any marketing plan is a sound business plan and focus, and the case of a home based boutique is no different. The home based entrepreneur should first identify the key products and potential customers. The marketing efforts should then target potential customers to buy these products.
A home based boutique will invariably have a limited budget, necessitating a low-cost yet effective marketing plan.
Here are five marketing tips for small business owners that work well for a home based boutique.
Image Credit: geograph.org.uk/Betty Longbottom
Print and Visual Media Advertisements
Paid advertisements in the form of box or classified advertisements in local newspaper(s), television ads, and displaying flex at hired out spots are all traditional forms of advertisement. Such modes of advertisement bring in customers, but place a heavy strain on a home based boutique's budget.
Alternative low-cost methods are equally effective. The home based boutique could take advantage of free classifieds, register with agencies that provide free information, and advertise in welcome kits offered by welcome kit service providers. A press release for local newspapers and radio stations is another zero cost option.
Flyers
One inexpensive option to spread awareness about your home based boutique is flyers.
Approach major clubs, supermarkets, dry cleaners, laundromats, libraries, housekeepers, hotels, travel agencies, and other non-competing businesses and public places of high traffic and persuade the manager to place your flier in their bulletin boards. Some places allow you to post your flier free whereas other places might require some persuasion or a small fee.
Another option is to visit parking lots of supermarkets, malls, churches and other places and place your flier under windshield wipers.
Other related methods to increase visibility for your home based boutique include wearing lapel badges and using magnetic car stickers so that people see them when you walk or drive around. You can also approach your neighbors with door hanger ads.
Word of Mouth Campaign
A word of mouth campaign is the best form of advertisement, and it comes free!
Call up friends, relatives, ex-colleagues, associates, and other acquaintances to spread the word about your home based boutique. You could extend the cold-calling to strangers as well. Take a trip to parks, libraries, cinemas and other public places and strike up a conversation with strangers you meet while waiting in a queue, at bus bays, at the elevator or the like. Other avenues to spread your business by word of mouth include active participation in community parades and other social events.
It is important to rehearse an "elevator speech" that outlines your business is a few lines, and to have sufficient stock of your business card and some flyers whenever you go out.
Internet Marketing
The Internet is an indispensable part of any marketing campaign, and the best part is that it is free if you know how to go about it.
A business website is of invaluable help to highlight your products and establish credibility for your home based boutique. Providing your email and website address to people you meet saves you from the task of explaining about your products in length or giving directions. E-commerce also brings in unexpected sales.
A website however covers only a part of the Internet campaign. An important part of Internet marketing is remaining active in various social networking sites, groups, and forums. Posing as an expert and providing valuable information enhances your reputation and attracts more users to your website and business.
Email newsletters are another exciting option for Internet marketing. It is easy to develop a database of emails from various sources such as friends, email forward list, Internet groups, directories of clubs and associations and the like. Sending out periodic newsletters highlighting your products and services is a great way to keep your potential customers updated. It is however important not to spam people, and for this reason, the email addresses should be collected from legitimate sources and the email body should have an "opt out" option top unsubscribe from future newsletters.
Setting up a e-bay account also lends credibility and visibility to the business, even if the business positions to sell mainly over the counter and not through the internet.
Referrals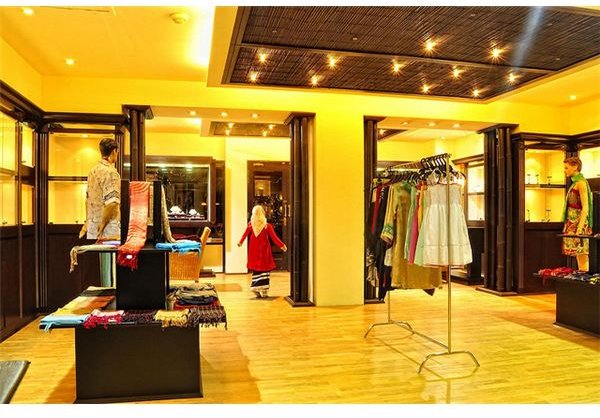 Never underestimate the power of referrals or tie-ups. Like word of mouth advertisements, these are free advertisement options and are a valuable source of customers.
Tie up with non-competing businesses by advertising their business to gain by reciprocal advertisement at that business' site is one good way of gaining referrals.Talk to the milkmen, newspaper delivery boys and others to refer you. Join local trade guilds, professional bodies and other associations so that you are in their published database.
Finally remember that the best advertisement for your home based boutique is existing customers. Once you develop an initial base of customers, focus hard on retaining them with top-notch service so that they would not only come back to you, but also speak well about you when others ask them.
Image Credit: flickr.com/Nattu