Effective Strategy to Set Up a Home Based Handbag Business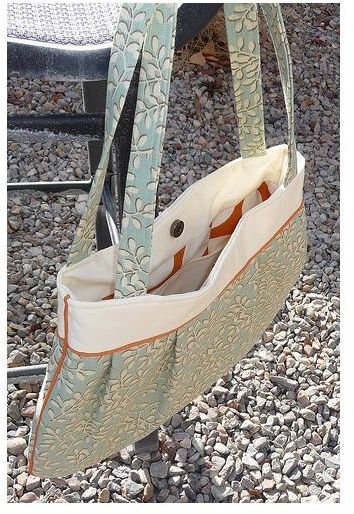 STEP 1: Determine the Scope of the Business
There are two basic approaches to start a home based handbag business. You can either design and manufacture your own handbags and sell them or simply source handbags from a wholesaler and resell them for a profit.
The designing and manufacture of handbags requires professional skill and expertise. A small start-up home based handbag business will not be in a position to hire professional hands for the design work, and unless the home based entrepreneur is already competent in handbag designing, the best option is to take a short course or a diploma in fashion design, or work in a fashion house for some time.
The next step is sewing the handbags. The entrepreneur alone will be able to sew up only a very limited quantity of handbags. The best option is to hire part time helpers or outsource this process to homemakers or other part-time work-from-home workers. Machine stitching would require some investment on sewing machines, and additional space in your home to set up a workroom.
If you want to avoid the task of manufacturing handbags, the major task lies in identifying a wholesaler from which you can get supplies at prices you can sell for profit.
Image Credit: flickr.com/Robyn Viens Smith
STEP 2: Background Study
The next step after finalizing the scope of the business is to undertake a through study of the business and survey the industry in general.
One excellent source is the US Small Business Administration (SBA)'s SCORE program. This program offers free and confidential advice to small businesses including current business tips and trends. The SBA also provides online workshops on starting, managing, growing, and financing your business, and online mentoring services.
Government publications such as County Business Patterns prepared by the U.S. Department of Commerce, Non-Employer Statistics, a collection of data on businesses with no paid employees broken by state and metro areas, and the Statistical Abstract of the United States, a compendium of statistics on population, economics, and trade, all offer a wealth of information. Publications of Trade associations, Chamber of Commerce, and county office of economic development also provide similar information.
STEP 3: Marketing Plans
Whatever the approach of your home based handbag business, marketing is an inevitable step. No business can survive without "selling" something and you will need a sound marketing plan on how you plan to sell handbags before you start out.
The first sub-step in this process is to benchmark yourself vis-à-vis your competitors in aspects such a handbag design, quality, price, and other aspects.
The second sub-step is to devise a marketing strategy low on costs but still targeting the selected people effectively. The most successful approach would be to identify point of sales and target the marketing efforts towards each point of sale.
If you plan to sell handbags from your home, you will need to set up a display shelf in an accessible area so that buyers can select and buy your handbags. You will then need to take out advertisements in newspapers, distribute flyers in car parking lots and other public places, place notices at strategic locations such as clubs and supermarkets, and call up friends, relatives, and other acquaintances to make people aware that you are selling handbags from your home.
An alternative approach is to tie up with retail stores, boutiques, club fairs, garage sales and the like to sell your handbags on a commission basis. Other approaches include door to door selling, either on your own or by hiring part time workers on a commission basis for the same. An advanced marketing option is establishing your own website.
STEP 4: Legal and Administrative Formalties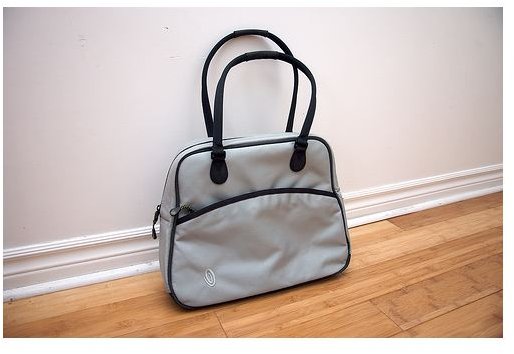 The two basic legal frameworks under which you can establish your home based handbag business in the U.S.A. are (1) Sole Proprietorship and (2) Limited Liability Company (LLC). Registering the business as a Sole Proprietorship business is the easiest method. Registration as a Limited Liability Company (LLC) is complex but protects your personal assets in case of loss or unfavorable lawsuits.
The legal registration process involves three basic steps:
1. Selecting a business name and registering the Fictitious Business Name at the Local County Office. This is required before you can start a bank account or sign contracts.
2. Applying for a Business Privilege License, again at the city or county office. This license allows the privilege of legally operating a business within a certain city or county.
3. Businesses generally need an Employer Identification Number (EIN) or federal tax identification number. A Sole Proprietorship however requires an EIN number only if the business hires workers. If you are not planning to hire any workers, you can make do with your Social Security number.
A home based handbag business might also require sales tax license in some states. Some cities might also have zooming ordinances that places restrictions on starting a home business.
Image Credit: flickr.com/Nick
STEP 5: Starting the Business
Once you have completed the legal formalities, the next step is to set up your home office and start business operations. You will need to arrange for the racks to display or store your bags, print business cards, open bank accounts, arrange for the flyers used for your marketing, set up your accounting, invoicing and inventory system. You will finally have to arrange for the raw materials or the handbags and ensure a system wherein the raw materials or handbags replenish on a recurring basis.
Once you have all these things in place, you need to recruit the required staff, start your marketing campaign, and hope for the best.
Starting a home based handbag business ranks amongst the best home based business idea, but success in this business mostly depends on your drive, determination, and persistence. Remember the adage "Well begun is half done."