Home Based Businesses Requiring Minimal Startup Costs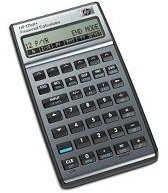 Many people are apprehensive about starting a home based business because they are afraid of failing and losing any money invested. The best home based businesses are those that you can start with minimal startup costs. If the business fails, all you lose is your time and effort. Learn about the top 5 profitable home based businesses in this review.
1 – Tutoring
Kids always need help with homework and since people don't take chances with their kids' education, the demand for tutoring is largely inelastic in a recession. If you like working with children and are a teacher at heart, consider starting a tutoring business.
One of the best things you can do is partner with a local YMCA or day care center so you can tutor the kids after school. This is convenient for parents since they don't have to spend time after work driving their kids to and from a tutor's location.
2 – Consulting
If you know something and it is valuable to other people, you may find that consulting is a profitable home based business. Since you will be traveling to your clients, there is no need to maintain a fancy office or hire a secretary.
Of course, an advanced degree or lots and lots of experience help here. It is unlikely, for example, that a new business school graduate would get many gigs as a consultant. However, if you've been doing something for a long time, you have a lot of experience to pass on to companies and individuals who are willing to pay for your expertise.
3 – Accounting
If you are a proficient accountant, there is always demand for accountants and bookkeepers for small and medium sized companies and even individuals. If you are an expert in income taxes, you can open a tax consultation business and people will practically flock to your door.
Unbeknownst to many people, being a freelance accountant requires a lot of person-to-person contact. In any small business, you need to work well with others and make people feel good to gain their trust. If you don't work well with others or you tend to rub people the wrong way, it is unlikely that they will let you help them with something as personal as money.
4 – Web Design
Rather than compete with the big companies, why not start a web design company that targets the small business market. Many local companies don't even have web sites or have out-of-date web pages that look like something from the 1990s.
Be prepared with sample web sites to show potential clients. Make sure those samples don't look like cookie cutter templates either. If you are having trouble finding work, offer to do a website for a local company for free. The publicity alone is worth its weight in gold and you get an instant sample to show paying customers what kind of work you are capable of.
5 – Yoga Instructor
If you know a thing or two about yoga, you can make a bundle teaching yoga to a class or to individuals right in their own home. Be careful with this one, however, Make sure you really are an expert on the subject. You need to know about yoga on an academic as well as a physical level to come across as an expert.
Also, be prepared to pay for insurance to cover your liabilities before you book your first client. To get the ball rolling, offer to give the first lesson free. Some people are curious about yoga and want to get started. However, they also don't want to look foolish in front of others. This is what prevents them from going to a public class. Cater to this market and you just might have to raise your rates to keep up with demand for your services.
Conclusion
The best home based business is simple to start, costs little to operate, and is as profitable as you need it to be. Although the five businesses reviewed in this article don't necessarily have all of these attributes, they do represent some of the easiest and cheapest ways to get into business for yourself. Don't be afraid to try something new. At worst, you can say you started a business with minimal startup costs but it didn't work out.