Guide to Finding Desktop Computers for Home Based Business Use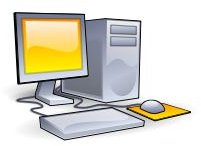 Home-Based Small Business Computing Needs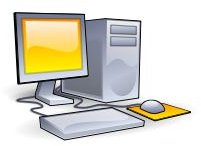 How does an entrepreneur choose desktop computers for home-based business functions? Should s/he simply look to the first cheap notebook computer that is on sale? Should s/he order a custom-built computer to ensure maximum functionality? Perhaps s/he should read up on PC World computers lists and make a decision based on expert reviews?
Although all of these approaches have merit, it makes more sense to take an inventory of the business' needs. The entrepreneur must address items such as:
Memory needs
Hard disk space
Needed (and wanted) peripherals
Intended usage and future expandability potential
Portability
Budget considerations
Whether s/he is starting a home-based business or merely seeking to computerize a venture that thus far relied on paper methods for accounting and business contacts, all of these considerations greatly determine the kinds of systems the entrepreneur might look at.
The Refurbished PC
A refurbished PC is a great money saver and may actually make high-end computers more accessible to the somewhat cash-strapped business owner. Major retailers sell refurbished desktops that might have been returned by customers for small flaws. In some cases, they are trade-ins for more costly systems.
Refurbished PCs may also be those returned to the manufacturer by retailers due to flaws and failures. Good examples are the refurbished desktops from the Dell Outlet Store(1). They come with 'same as new' warranties and customer support, which is a decided plus for the home-office entrepreneur who wants to avoid hardware and software problems with second-hand computers.
The Custom-Built Computer

Investing in a custom-built computer has the immediate advantage of having hardware peripherals and software applications that are custom-tailored to the needs of the business. While a cheap desktop computer actually ends up incurring more costs – usually due to the purchase of software or additional hardware options – the custom-built model meets a business' needs as closely as possible.
Even as this option is at this point an insider tip for serious gamers, entrepreneur who value speed, customization and the opportunity to 'plug and play' are also discovering this option. Costs depend on features chosen.
Systemax Computers
Entrepreneurs with a strong commitment to buying local may take a closer look at Systemax Computers(2). The company prides itself on building the desktops – and providing the customer support – from its Ohio locale. The advantage is the knowledge that the entrepreneur supports America's economy with the purchase.
An added bonus of dealing with Systemax Computers is the possibility of having a system custom-built. Costs vary, depending on the system; for example, a SYX-3045 with 2.8GHz processor, 160GB capacity and preloaded with Office 2007 costs about $420.
Continue on to the next page for more options to consider when choosing a desktop computer for a home based business.
PC World Desktop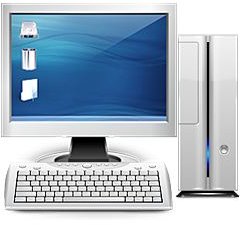 Checking out PC World computers(3) recommendations makes it possible for the home-office user to find out the advantages as well as disadvantages of various models, peripherals and also setups. Comparison-shopping is made easy through side-by-side comparisons that help ferret out the right – but cheap – desktop computer.
In the past this process of comparing various models might have been little more than a consumer reading through the leaflets from the big-box home electronics stores; as a business owner with a tight budget, the process is a bit more complicated. This makes listing sites and especially reputable review sites a must-read for the home-office operator.
With PC World, entrepreneurs may choose between editors' picks, consumers' favorites and best-selling options. Home-office operators also find information on the latest models that are just now hitting the markets. Frequently included in this information are sales discounts and future sales events.
Pitfalls to Consider When Buying Desktop Computers for Home-Based Business Use
Before spending precious resources on the best PC for the home-based business, it is crucial to do a lot of homework. For example, a refurbished PC may offer the greatest bang for the buck, but only if the entrepreneur carefully reads through the fine print when comparison shopping.
A good example is Dell's Inspiron 545s for $409; a good deal to be sure, but it is noteworthy that one particular model does not contain a modem or come with a monitor; when comparing prices to other sites, the entrepreneur must find out if their quoted prices do indeed include these necessary peripherals.
Speedy buying decisions may result in added costs when the entrepreneur must purchase a number of hardware or software applications to make up for missing items.
Custom-Built Computers May Become Made-to-Order Woes

Even custom-built models have their disadvantages. It is easy to become locked into a system that meets the current business needs but down the line falls woefully short of expanding and growing with the business. Further computing investments may be needed to bring the desktop up to speed at that time.
Potential pitfalls associated with finding cheap PCs on the PC World site – or other comparison sites – is the subjectivity with which evaluators may treat the machines. What might be written up as a poorly designed machine may actually be the result of operator error. Without knowing the editor's or consumer's computing abilities, some of the reviews may lack merit.
Resources