How to Define Virtual Office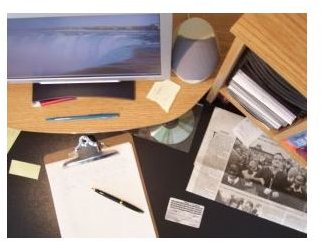 What is a Virtual Office?
The concept of a virtual office is not one that is difficult to understand. Typically, the best way to define virtual office involves the concept of home-based work. Individuals who work from a virtual office market products or provide services to clients from a remote location rather than from a traditional office building or store front. Virtual office workers can be self-employed, or they may work for companies that hire home based workers to provide various types of services.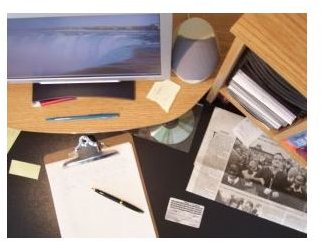 Virtual offices typically have much lower overhead than traditional offices. Rather than having to pay to rent office or retail space, individuals are able to work from their homes using square footage that they are already paying for. The idea of saving money on rent is very appealing to entrepreneurs as well as to established businesses seeking ways to minimize overhead expenses.
Many types of work can be performed effectively from a virtual office. Common home based businesses include: consulting services, web design and development, virtual assisting, and freelance writing. Established companies often hire home-based call center workers, outside sales representatives, and computer programmers.
In order to successfully work from a virtual office, you will need to make sure that you have the equipment necessary to do business without a physical location. At a minimum, regardless of the type of work you are doing, you'll likely need a computer and high speed internet access, basic office furniture, and a telephone line. The nature of your work will dictate the other types of office equipment and supplies necessary for you to set up your virtual office.
Working From a Virtual Office
Working from a virtual office is very different from working from a traditional business location. Instead of reporting to an office every day, your home will be your base of operations. Instead of visiting your place of business, when you have a virtual office, customers will interact with you via telecommunication technology or online. If face-to-face meetings are necessary, individuals who work from virtual locations either travel to where their clients work or meet them in public places such as restaurants, coffee shops, or other locations.
Working from a virtual office can pose unique time management and organizational challenges. It's up to you to figure out how to organize your space and establish your schedule so that you are able to maintain an effective balance between work and life. When you establish virtual office space in your home, it's important to separate it from your living area and to teach the other people who live in your house to adjust to the fact that you are now working from home. It may be a good idea to define what virtual office means to your family members at the outset of your new working arrangement to minimize confusion and frustration for everyone.
Resources
References:
Image Credit: sxc.hu (dekok)