Which Work From Home Jobs Are Scams? Learn How to Recognize Real Home-Based Opportunities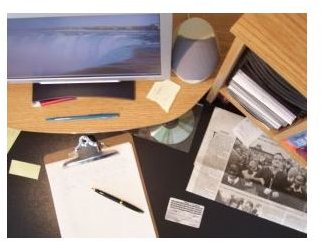 Which Work From Home Jobs Are Scams?
If you've spent any time searching online for business ideas or ways to earn money working from home, you've probably realized that there are a lot of dishonest people and companies trying to take advantage of people who are looking for a way to earn a living working from home. You've probably felt like throwing your hands in the air and asking, "Are all work from home opportunities scams?"
It is possible for many people to make a living working from home. The key to success is to focus on seeking employment opportunities based on the skills that you have rather than looking for ways to make money online or from home. You have to accept the fact that there is no magic formula or program for work from home riches if you want to avoid falling for scams. Still, there are a few good ways to tell which work from home jobs are scams and which ones are legitimate.
Sure Signs of Work from Home Scams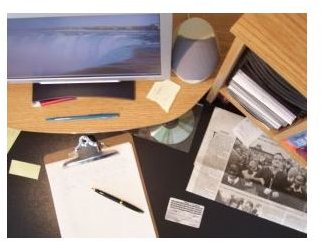 Make Money for Nothing – Any so-called opportunity that promises that you'll earn riches for basically doing nothing is a scam. The concept that you can push a couple of buttons on your computer and then sit back and watch money pour into your bank account is a myth.
Pay to Find Out How – When you stumble across a website that promises to provide you with information regarding how to make money at home for a fee, you can be certain that what you're looking at is a scam. No one is going to sell you the secret to making money from home. Do not fall for this common home based business scam. The people who run these rip-off programs are making money from their homes by bilking innocent people out of money. Legitimate employers never charge for information about job opportunities.
Focus on Money Rather Than Work – The only way to make money from home is to find a company or clients who are willing to pay you to provide services that they need and who are willing to allow you to do so from home. Scams focus on getting paid and making money rather than on work that can be performed in a telecommuting environment. When you come across any type of opportunity or announcement that focuses on "get rich working from home" rather than on "provide X services from the convenience of your home", you are looking at a scam.
The Real Way to Work from Home
Working from home is not about get rich quick schemes or scams. It's about starting, marketing, and operating a home based business or finding a company that needs the services of home based workers that have the skills that you have to offer.
For example, some companies hire individuals with strong telephone skills to work from home as telecommuting call center representatives or contract with experienced sales professionals to run outside sales territories from home offices. Others are able to turn their writing skills into successful home based freelance writing opportunities or use their programming skills to build successful web design and development companies from home. Individuals with solid office administration skills often start home based virtual assistant businesses.
If you want to enjoy success with a home based business, you have to start out by taking an inventory of your skills and figure out what you have to offer to companies that utilize telecommuting workers. You can get a good idea of the types of legitimate telecommuting jobs are available by reviewing the forums on the wahm.com website. Alternately, if you prefer the idea of self employment, you'll need to decide what kind of small business you can start and successfully operate from your home.