Tips for Finding a Telecommuting Job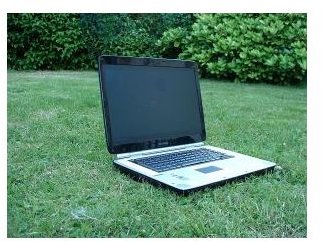 Working at Home
Working from home is something that I do not take for granted. When I first started, I was still working a fulltime job as a teacher and found freelance work with a textbook company. After looking at childcare costs, we decided that I would leave teaching and work from home. At the time this decision was made, I had two steady clients.
Fast-forward about 8 years and my then one steady client made some changes in personnel and began taking 9 months to pay my invoices. I found myself looking for new clients for the first time. There are a lot of sites out there that list freelance work. I have learned a lot about what to look for and how they veil the scams to look like legitimate job offers. I am a freelance writer and editor, so many of my experiences are related to the writing industry, but many of the scams out there will be prevalent no matter the job field..
_Image Credit: Courtesy of sxc.hu/_vclare
Where to Look and What to Avoid
When I first started looking for freelance work online I came across a lot of opportunities where you had to pay to sign up for a site and then they would allow you to look at job listings. My advice….don't pay for what you can get for free elsewhere. After paying for this service once, I found the jobs were not lucrative and most did not fit my qualifications. Avoid paying up front for anything.
There are sites that ask you to bid for jobs. Sounds reasonable. As I looked into some of these sites, the bids were so ridiculously low that it was never going to be worthwhile. Some freelancers were doing jobs for $1, just to build a reputation with the users of the site. When I already have a strong resume and experience, working for $1 is just not acceptable. But as long as people are willing to do it, clients will pay it. Also, watch for the words "internship" and "gain experience and build your portfolio". These are key words meaning "this job does not pay much, if anything at all!"
Another scam I have come across recently is a listing asking you to review a website as part of the application. After applying to what seemed like three different positions with three different companies, I received the same email asking me to logon to the same three websites and write a review of each. Each required you to sign up for an account. The belief here is these people are working with an affiliate program and they receive payment if they get people to sign up for these sites. If someone wants you to access a site, they should be able to provide you with a guest login to complete the job.
This leads to the last questionable practice, asking you to write something on a specified topic and submit it without compensation. I did this several times and did not even get a response saying, thank you for the submission, but you do not meet our qualifications. They took my article and disappeared. Even my follow-up emails were ignored. Most job seekers have a portfolio and/or resume prepared, and hopefully in most cases this will be sufficient to at least get you past the initial screening.
There are plenty of legitimate job search sites like Career Builder and Monster. These both allow you to upload a resume and customize your search. You can access their basic features for free and they email you daily with listings that fit your search. I have found a few jobs on Craigslist, but this is a haven for scams so be vigilant. One site that I highly recommend if you are a writer is Freelance Writing Gigs. This site offers daily listings and a library of helpful articles. A lot of their leads do come from Craigslist, so as mentioned before, starting your own search here is also useful. When you land the right client, working at home is an amazing experience. Just watch for those looking to take advantage and be cautious in your search for that perfect job.
For tips on the trends in telecommuting work, read "Telecommuting Trends in the 2009 Economy".