Save Money in Your Home Office with Open Source Software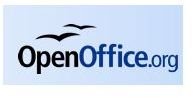 What is Open Source?
Working in a home office environment can be tough – especially when money is tight. Most clients want their work done in a specific format, for example, Microsoft Word. While many people with Windows own this software, if you have a Mac or Linux computer, it probably didn't come pre-installed. Purchasing the Microsoft Office suite can set you back quite a bit of money – which can be prohibitive if you are just starting out in your business.
Luckily, home office users have another option available to them: open source software. Open source means that the software is created based on source code that is freely distributed. This is a good thing for consumers, because most of the people who work on the code for open source software choose to create their programs and distribute them for free! While donations to the programmers are accepted, those who don't have the money to donate are still able to download and use these programs in whatever way they see fit.
OpenOffice.org
OpenOffice.org and NeoOffice
The most important open source software for your office will be OpenOffice.org. This program suite is meant as an alternative to the pricey Microsoft Office suite, and contains the same sort of programs as Microsoft Office. They include Writer (similar to MS Word), Calc (a spreadsheet program similar to Excel), Impress (similar to PowerPoint), Base (the equivalent of Access), Draw (based on CorelDraw) and Math (similar to MS Equation Editor). These programs all run in Windows, Linux or Mac operating systems.
All of these programs are able to open files created in Microsoft products, and can also save your end product in a Microsoft compatible format – so no one has to struggle to open your files. Additionally, OpenOffice.org adds the ability to create PDF (portable document format) files right within the program – a useful tool for anyone who wants to send their files to be printed or needs to make sure that their format comes through on the other end.
For the Mac, NeoOffice is also an option. Based on the OpenOffice.org open source software, NeoOffice was developed when OpenOffice.org ran solely in the X11 environment on a Mac. NeoOffice runs natively in Mac OS X, so it is a more comfortable option for many Mac users.
GIMP
Another useful open source software program is GIMP. This photo and graphics processing program is a great substitute for Adobe Photoshop, a program that can cost upwards of $600. While GIMP may not be as pretty as Photoshop, it is just as powerful and allows you to create all manner of graphics – from items for websites to logos and more. GIMP is also made to run in Windows, Mac and Linux operating systems.
There is a wealth of other, specific programs out there – ranging from accounting software to open source software for writing novels. Depending on your home office needs, you may be able to find all of your software for free – in open source. Be sure to check for updates regularly, because open source software is always changing.